Home Staging Career Outlook
Career Outlook for Home Stagers in 2013
Did you know that home staging was listed in January of 2013 as "one of the best jobs for 2013 and beyond" by AOL career guru, Marty Nemko?  How Marty had even heard of our little industry is a wonder but I have to give him kudos…because he totally gets it!
Want to Stay "On Top" of the Industry?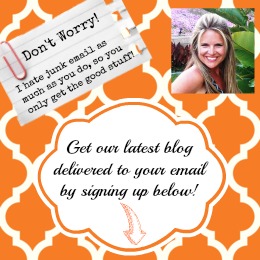 I was completely impressed by the professionalism and the intensity of the program. You didn't miss a thing. I'm almost ready to submit my information for the web-site and am ready to go and am more confident than if I hadn't take the course! Thanks again for a great program.
Marlene Rusnak
Delaware Home Staging
Your HSR Training is perfect for an artist such as I who has always felt inadequate with the business side of work. I've known that those skills with a creative talent could open jobs that paid better, but I did not even know where to begin to learn or apply them. I have seen this dilemma with a lot of artists over the years. The HSR program truly speaks to people who think like myself. I have learn so much with your easy, step by step manual and website tools. My gained knowledge will be life changing! Thanks so much!
Debbie Klahn
Dayton, Ohio
HSR was a wonderful home staging and redesign training program that I am so glad I completed!! The training covers everything you could possibly need to know to start and run a successful home staging and redesign business. It is the most thorough training I could find in my research covering not only home staging and redesign but marketing in great detail which is so important to make a business successful. I would highly recommend Home Staging Resource to anyone who is thinking about starting a home staging/redesign business.
Katie Newman of Lake Houston Home Staging and
Redesign
When I am looking for a business opportunity I want to go with the best. I did a lot of research on the web about Home Staging and Home Staging Resource had the most comprehensive program. HSR stood out among what other sites had to offer. Most sites offered a 1 or 2 day program, if you compare that to HSR's 21 day program there is no contest! I also liked the professional attitude and desire by HSR to bring professional credibility to the Home Staging profession.
Sarah Hart, CA
Joining Home Staging Resource was a tough decision - but it turned out to be a brilliant one!  I had gone to the website many times trying to decide and, on a whim, decided to take the plunge.  My business was up and going within a month because of what I learned, not to mention the materials HSR provided. I received a call/lead from the HSR directory the very first week. I put a deposit down on office space, not because the money is rolling in, but because of the confidence and knowledge that HSR gave me.
Thank you!
Angela Mager
Provident Home Staging
Fishers, Indiana
I have been exploring the Home Staging industry classes for sometime now. I decided on the HSR without regrets. The program is both informative and well structured. It also has been a great time-saver for me. HSR has been consistent with regards to communication, in a timely manner.
HSR is highly recommended by me.
Abbie Stokes
ReSell Mavens
Lincroft, NJ
This is an Amazing Program! I got my Realtor License years ago and I wish they had had such a comprehensive and informative guide in the start up of being a new business owner! As a stager I knew what I wanted to do I just didn't have the tools or the knowledge to get there. HSR gave me the plan-a detailed list- to get it done so I could focus on doing the job I love... The Action Plans and form information is priceless! It put everything I thought I wanted to say to my customers in a form for me so I didn't have to spend days forming it. It was already done!
Heidi Bollum
Tomlinson Real Estate Group
Realtor and Certified Home Stager
I just wanted to send you an e-mail to let you know how impressed I am with all the work you've put into the HSR. As a previous business owner I know how extremely time consuming and frustrating starting a new business can be. That's an understatement! It is SUCH a relief as I start this new venture to have HSR's support. You truly have done the majority of the leg work. Speaking from previous experience it probably would have taken me twice as long to get this business up and running. The money I've invested is well worth it and I have all the confidence in the world that my business will succeed. Thanks again!
Donna Coe
Fusion Home Staging
Rancho Cordova, CA
"I am SO excited. I can not tell you how impressed I am with your company! I have been an entrepreneur for 17 years and have never come across anything like Home Staging Resource. I will definitely be your BIGGEST fan."
Elayne Forgie, Forgie Home Staging, FL
I just wanted to say Thank you for offering such a wonderful program. I have learned so much and the live training sessions are so wonderful. I am so excited about my business and this course have given me the tools to get it up and going in an organized manner. Without this program, I honestly don't know if I would have followed my dream. I have read many books and taken other courses and they all left me with so many unanswered questions. Your training has put me on the right path and I honestly cannot thank you enough. I HIGHLY recommend this to anyone who is considering starting their own staging business. It is worth every penny. You are awesome!!!!

Thanks sooooo much!
Chrissie Sutherland - Ready Set Stage
I must tell you that the business forms in Week 2 are amazing! I know that to create all of these forms from scratch would have taken me months to prepare. Your training has enabled me to download all of the forms needed in just one day! Thank you so much for providing such valuable tools and resources needed to get my new business up and running. I feel more confident going in to my first client consultation after reading the "Guide to a Successful Consultation". I feel prepared and well informed about the market, the benefits of home staging and what specific service models I will be selling. This has freed up my time to work on the part I really love, designing the look and feel of my business, creating beautiful home interiors and "shopping"!
Jennifer Opie, PA
My experience with HSR has been awesome! I can truly say that training with HSR was one of the best choices I have ever made. Not only have you provided me with the tools, guidance and support needed to become a successful business woman, but you have helped me to start living my dream and passion! I would highly recommend Home Staging Resource to anyone who has interest in Home Staging. Keep up the great work HSR and thank you!
Teresa Mills
Looking Fine by Redesign LLC
North Olmsted, Ohio
As with any new business the initial start-up period can be somewhat daunting. However, through HSR training we were given numerous resources including on demand videos, conference calls, and published materials which provided us with an extensive background of what this business entails.
Candace Bouley
Kathy Abrams
CHANNING DESIGN
Your training was fabulous. I have sales experience (18 years) but needed the start-up structure to start a home staging business. You go into great detail. The calendar was very helpful for this. Also, all the forms are excellent!!!! I needed some guidelines for the staging and you have also made me very confident to go to a house and go over --the plan, the forms, the feel home formula, and a quick transformation.  The printed materials are so professional and beautiful. I have had people look at the business card--it is so much fun to watch their face. Their eyes get big, say "WOW", and feel the surface. What a great reaction. I can't believe the website. It is gorgeous. Your staff is great. Also, I am impressed with your timing on everything--when you say that you will do something at a certain time, it is done!!  I can't think of one thing at this time that you could do better in the training. The videos, and the live training were very helpful. I would recommend your company to anyone!!

Audra, you should be very proud of yourself to know that you can help so many people with so many subjects. What a great company you have!
Diane Lunceford, TX
Your training program is awesome. As a mother of 4 & 3, we needed a program that would allow us to go at our own pace. We ordered our material right after the holidays and completed the training by the end of January. Our business is building and to date we have staged two homes and two redesigns. Currently we are in the planning process of two redesigns. All of your marketing information has been very instrumental in getting our name out in the DFW area. It is comforting to know that we have Home Staging Resources behind us to guide us through our business. Thanks for continually keeping us up to date on the new home staging trends.
Erika Grizzaffi and Rhonda
Dowling, Denton Texas
I can't say enough about the HSR training program.  I like it that you can take as long a you would like to finish the program (within the year.)   I love the business part of it because it's not just about home staging and resigning a room.  It's your business cards, website and lots of forms you provide us with and so much more. Audra helps us with it ALL:).  Signing up with HSR was one of the first things I did and it was well worth it!
 Thank you Audra!
Staging and Design by Lisa Marie, LLC
Omaha NE
 
WOW! I have just been blown away by all of the support, information, personal training, and abundance of pre-made forms that the HSR training comes with. It is literally a complete business that is so simple to establish. Having owned a business before I know first hand how long it took just to create all the forms I needed to get my business up and running and you have really taken that task and removed it so that I could concentrate on the training and marketing (which you have also made simple). I haven't even finished my training yet, and I am already working! I can't wait to see my website. I would recommend this training to anyone who wants to get into the home staging business- well unless they would be my competition... : ) THANK YOU HSR!
Tracy Laasch
Touch of Design Interiors
Lake Conroe, Texas
I can't believe how much your home staging course has changed my life! I have worked full time as a hairdresser for 25 years and really needed a change. I have always loved Real Estate and decorating and I have wanted to change careers for a few years now but I had no idea what I would do. After doing some research online I realized I could make a living doing what I'm good at and I'm so glad I chose your program! You really have thought of everything, this training program is amazing! I really loved the recent changes you've made and I just want to thank you for giving me a reason to get up every morning excited about what the day will bring!
Luci Terhune N.J
Bungalow Home Staging & Redesign
I am so impressed by the HSR training process.  It turned my business around. Literally, a week before signing up for the package, I was ready to let the business go due to the fact that I really felt lost in many areas.  I have in the past month learned and applied the information I got towards my business and it has paid off.  I have been able to have an exact plan for the consultations and appt. with realtors and I have received many e-mails responding to the e-mails that I have sent out.  I have had several comments from Realtors who are now using me as a part of their service that my website and letterhead and cards look very professional.  They were impressed to say the least.  The tips and tricks that you have given are all ways that my business has improved.  Thank you for all of the effort you have put in for me and everyone out there.  I will forever be appreciative of all of your help in making Stage It Today successful!
Letitia Granum, MN
Stage It Today
 
Wow! What a phenomenal program HSR has to offer!  All of the learning materials and everything set up step-by-step to follow at your convenience. I truly feel that taking the HSR program has given me the best foundation possible to be a successful business women. With all of the support of HSR, on going partnerships being built and gorgeous marketing materials it now is easy for me to just start putting my name out there and making contacts. With in two weeks of finishing the program I have already staged my first vacant property and will be attending the Realtor luncheon scheduled for next week. Having the opportunity to meet other Realtors and showcase my work couldn't be better and I am so proud to be able to give them my business cards and handouts that are beautiful thanks to HSR.
Nicole Utz
Thanks so much Audra! The training I received from HSR was so complete that I now feel ready to take on the challenges of my new career!
I had researched other companies and thought I knew the scope of education I was looking for, but with Home Staging Resource I learned valuable things that I couldn't have imagined I needed for my business. I believe if I had chosen a different training program I would have really missed out on the extensive information and company wide support that HSR offers. You have promoted a welcoming, friendly environment of sharing and I couldn't be happier with my decision to join the Home Staging Resource!
Kelly Kaufman
Elements Home Staging
Attica, Michigan
When I started the process of choosing a Home Staging Certification program I researched everything! After narrowing it down to two programs, I sent emails to some of the members. Within 24 hours I knew I had made my decision and I have not been disappointed since. Your training provides REAL tools to be successful in this business. The materials are clear and easy to understand, your conference sessions are great and your enthusiasm is catching. I received my marketing materials in the mail last week and they are beautiful. I am so excited to be starting this new venture in my life, THANK YOU.
Lisa Ryan
Smart Move Design
If you are considering a career in staging, taking Audra's certification course is a must! In addition to creating a professional website, this course will make sure you dont miss any important steps needed to market yourself and set your business up correctly. It is a small investment for getting your business up and going and for establishing the confidence you need to have to sell yourself. Thank you Audra!
Kelley Gibbons
Love It and Leave It
After extensive research, I have joined the HSR Family. The personal contact with the leadership staff and business support teams are unbelievable. Business Building is a tough job from the start but HSR takes the Tough right out of the equation.
Kathy Holbrook
Ct Realty Staging
Windsor, CT
After doing some research in Home Staging courses, I found the HSR training program and I cannot be more happy. This training program provided me with all the support, training and communication that I was looking for in a program. It turned out to be one of the most complete and informative online training programs I have come across. It has not only provided me with an in depth knowledge on home staging but has also expedited the start of my business with the pre-made forms, marketing tools and strategies. I am now ready to start my own business (which I didn't believe was possible at first) in just 1 month. I cannot thank you, Audra, enough on this awesome training program with the marketing solutions. I can honestly say, "I got what I paid for" and I am very excited to finally do what I passionately love and enjoy. Thank you again Audra, it was well worth it for me and I'm sure it will be for anyone else who decides to choose HSR as their training program.
Mamta Kamboh
Interiors By Mamta LLC
Frisco, TX