According to AOL, CNN and Careerbuilder

"Home Staging Listed as a Top Career Poised for Growth!"

Do What You Love and Become an HSR Certified Professional Home Stager and Redesigner!

Home Staging Training Testimonials

We have a 100% satisfaction guaranteed policy on our home staging training and here are just some of our thousands of testimonials over the last ten years of being the best in the home staging certification and training business...

Audra's training has won the RESA Most Innovative Product of the Year for 2013, 2015 and 2017. She is the most RESA awarded trainer in the industry...learn from the best!
Dear Reader,

I know it's hard navigating the many choices for home staging training available. We have tried to help you by creating an informational video, a Staging Training Comparison Checklist, 20 Reasons We Are the Best and Testimonial pages, so that you know exactly what you're getting into when you join HSR.
With over 10 years in the business, a RESA Accreditation and 4500 professional home staging and redesign members (and growing), we have not had a single unsatisfied customer! I take great pride and joy in working with each member throughout the training process to accomplish their business goals. As you will see from the many testimonials below, we have a lot of fun, LOVE THIS INDUSTRY and so will you! Hope to see you come aboard!
Warm Regards,
Audra Slinkey
When I saw what the HSR training program was offering, I could have kicked myself that I didn't find them sooner, never mind all the money I wasted prior! The HSR Certification program is the complete package.
Paula Frankline
HSR Certified Stager
Ready to Become a Professional Home Stager and Redesigner?
I am so glad I chose HSR to get my training and certification. Audra you have been an inspiration and I have learned so much from you. Thank you
Byanca Balian
The Home Artisan
The HSR program was extremely comprehensive. Audra provides everything imaginable to set the foundation for a successful staging and design career. Her expertise in business, marketing, and the digital world makes this program stand out.
Julie Martin
Haven Staging & Design
The program made it so easy to set up even for a non techy like me.
It looks so professional, I cannot believe that it is mine!
I am getting lots of compliments, even my kids are impressed.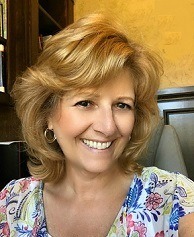 Sandy Henrici
Passion Home Designs
After researching home staging and redesign certifications for many hours and days, I kept coming back to Home Staging Resource. It was orderly, comprehensive and realistic. I knew I was not going to be able to offer my clients the best experience with just a weekend of official training. I wanted to know all the best practices and tricks of the trade! I have finished the training and now feel confident and prepared to take my first job. Thank You Audra!
This puts everything together for me. We are a lot alike in that I like to be very organized and have a process I follow. The step by step so far is great, my business is set up and I'll be ready for my first customer!!
Chris Butcher
Chris Butcher Designs
Audra, (and team ) I would like to thank you but words will not convey. I have always worked in a creative businesses and bought /refurbished many homes. I am always the go to friend for design advice and I too pour over local real estate, yet I had never thought of staging ( vacant's ) . After starting this course I can see the need in my area and I am hopeful that with your amazing training and CAN DO ATTITUDE I can make it work... thank you....
Dana Denton
A Bungalow Design
I have been staging for over a year and I learned so much more than I ever knew about the business side of staging. I also learned about working in a more professional way with my clients. I was good at staging before, now I am going to be GREAT!
Tricia Bass
Tricia Bass Beautiful Homes
What I learned in the HSR course was invaluable. Everything from the business and marketing aspect of staging and design, to the creative, it was far more thorough than I ever dreamed! I feel so prepared to get started and succeed! Thank you Audra!
Jana R. Farres
JF Staging & Design
I have recently completed another Home Staging course. I was told to check out your website afterwords. I wish I had come to you first as I have learned so much more valuable info from your course. You cover everything and there are no grey areas. I have recommended you to several of my friends wanting to learn how to home stage and one has already signed up and started with you. Your voice and demeanor had me at hello!!!
Karen Cohen
Bella Design Staging
I am so glad I chose HSR for my Home Staging and Redesign Certification. After researching various certification options, it was clear that HSR was the right choice from the start. The education, the access to resources and materials, and their connection to RESA, not only makes them a fantastic program for certification purposes, but also for future success.
The ease in which I am able to personalize it to fit my branding!
I was impressed with how the shell of the website built for me looked from Day 1. Being semi-technical, I was able to jump right in and start customizing. For me, I found that watching "how to" videos on my iPad while I actually followed along on my new website saved a lot of valuable time!
My friend's and family are impressed with my new website, and I just let them think it was all me...
Eric W. Reeves
reFresh Your Space, Inc.
Thoroughly enjoyed the HSR training, and appreciated the plethora of information that was provided. The forms are great, and a helpful time saver, so that we don't have to "reinvent the wheel". Really liked the video aspect of the training, as I am a super visual learner. The training is a great reinforcement to things that we are learning first hand in the field. Thanks, Audra!
Kristen & Jessica Shipman
Avenue 775 Home Staging & Design
I just completed my training! I must say, this training was very informative, very information packed, and very helpful. You would be hard pressed to find a comprehensive step by step guide to setting up your own business anywhere like this! Guys, this is your business wrapped in a bow! Can't get any simpler than that! Thank you Audra 1000 times over!
Jacqueline Tillery
JST Real Estate Interiors
Wow! What a wonderful training! HSR came highly recommended and did not disappoint. Thank You!
Patricia Navarro
Refined Home Staging & Design
This was a great roadmap to get my staging business off the ground!
Pete Appezzato
Get Staged
I have thoroughly enjoyed the process that Home Staging Resource offers. I have researched other companies, and felt that HSR was the type of organization that will be there for me and my company for many years. Audra's wonderful videos, trade discounts, checklists, contracts, paperwork, etc is worth it's weight in gold.
Dale Tyroler
Art of Staging & Redesign
This training has given me the information, forms and training I needed to become confident and professional with my design skills. I appreciate the process that Audra has created for us to follow! My appointments should be much more smooth and organized now!
Dawn Marie Stockbridge
Dawn Marie Stockbridge Staging
I took a two day staging course last fall before I heard about HSR. Once I found HSR I was intrigued, but wanted to make sure I was taking the right course for me. I noticed the HSR Certification logo on many different home staging business websites I came across. I also looked into other courses (some costing twice or three times as much, none lasting longer than three days). I'm sure those courses are probably good enough for some, but I didn't see the real value like I saw with Audra's course. Three weeks of training WITH design modules? Over 100 business forms that I can instantly have at my fingertips to use for my business? None of the others came close. I'm so glad I signed up for this course! Each week is laid out and explained beautifully. She literally thought of everything!
Miriam D. Charles
Houston Property Stylist
It was so easy to set up. I Love the way it looks! It's so clean and professional looking!
Teresa Smith
All About Staging
I can't say enough good things about HSR training. Its a pleasure to have joined such a complete program. So much material is at your finger tips to make even a beginner like me succeed.
Charlotte Bullock
Bullock Design and Staging
The HSR training was excellent! I found the daily activities easy to follow from the computer along with the book. I found the design modules to be very thorough and helpful. I have completely set up my business and just need to continue marketing and doing my networking! I am very excited and would highly recommend this certification program to anyone who loves design, decor, and wants to obtain a future in this field of work!
Kelly Cruess
KC Classic Designs
I am amazing at how comprehensive the training materials are! I definitely got my money's worth and have all the information I need to have a successful staging business!
Jennifer Van Buskirk
The Neat Boutique
The classy design, content and ease of use are fabulous!
I love it, love it, love it!
Yes
Jenifer Egan
Mystic Home Staging & Redesign
The HSR certification training was invaluable to me as I begin my Home Staging Business. Audra has thought of absolutely everything a beginner would need to know . . . the business end of pricing, structure, and marketing all comes together in an easy to understand compilation of printed materials, forms and videos. It was so enjoyable to go through this course, and I highly recommend it to anyone thinking of making Home Staging & ReDesign a future business. Well worth the cost. Loved it!
I can't begin to say enough about my new website. It could not have been easier to set-up. I never did anything technological for a website before but Audra you made it so very easy with all your step-by-step videos on how to make the website personalized for my own business. I didn't need to ask for any help whatsoever. Easy, Easy, Easy! Your instructions on your tutorials are so complete and easy to follow. Just like your home staging course Audra. You go above and beyond to give all the information and more to succeed.
Professional looking. Every single person that has viewed my website has described it as "professional looking." It is second to none I must say!
I get compliments all the time. I have had people writing me saying "OMG, your website is beautiful, so professional." These are compliments from Realtors and Brokers alike.
Anna Marie Stone
Staging PaysOff, LLC
It's so easy to customize 🙂
Love it!
he HSR Home Staging Certification Training is worth its weight in gold. After completing the training, I am so much more confident in leaving my job as a teacher to pursue home staging full time. I am forever grateful to Audra and her team for the time and effort they have invested in such a valuable educational tool for home staging entrepreneurs.
Blythe Kirkwood
Blythe Kirkwood Homes
The comprehensive guide and training has really provided me much more insight and knowledge than any other training class I took in the past. Wish I came to you first. You are a delight.
Kathy Plunkett
Key Home Design
I love the ease of setting everything up, changing the information and how hard y'all worked to give us the best website possible!
I love the way it looks! The design is perfect, clean and easy to update.
I haven't gotten any compliments yet however I look forward to having more and more people finding my website based on the extra videos teaching us how to boost our SEO! I haven't been able to watch all of the extra videos however I look forward to learning more and more on how to continue to build my website thus building my business.
Amanda Jackson
Cinders Home Staging
I recommend HSR training to anyone looking in to the Home Staging business. I compared other online training and by far I believe I made a GREAT decision. The resources and information given get your business up and running quickly. Thank you so much for putting so much time into giving us a great tool.
Jennifer Burress
Open Door Interiors, LLC
At a time in my life that I was looking for big change and an opportunity to reinvent myself, this training rocked my world! It was just what I needed. It has provided my with a multitude of learning tools and resources that I will continue to come back to to grow my business refresh my memory. Audra's model, like all good teachers, showed me where to look, but not what to see. I can't wait to launch my business!
Jennifer Marie Rosa
JPR Redesign Company
The HSR training has been phenomenal! The thorough and easy-to-follow videos, readings, and handouts have helped me feel very prepared to launch my staging and redesign business, even with very little prior staging/styling background. Well worth it!
Brooke Craig
Brooke Craig Interiors
By far the best educational training program I have ever seen. The training is so extensive that I feel that it gives a big bang for your buck. I would also highly recommend the "Certified Color Expert" training program if you want to learn about the rules of color. And if you love color then you will love this program! Audra has done an exceptional job on both training programs with associated marketing advice for each.
Sandi Henrici
Passion Home Designs
I think there is a lot of valuable information, forms and suggestions. I wouldn't know even where to go to start a business of my own. Seeing examples of before and after pics is great. If you can track my progress, then you already know I have not been able to be consistent about going through the program in a timely manner. I signed up in late August and am just finishing reading/watching through week one. There are so many things on the business side, lawyer, insurance, website, name etc, that I still have not had the time to do. I really am interested in this as a side job or even career. You do provide a lot of information, I would never have been able to find out on my own research/time.
I really enjoyed the HSR training. I learned so much and gained confidence in my decision to follow my design passion. Audra and her video tutorials were entertaining, packed with information and kept me focused on each lesson. I cant wait to get started with my new business. The resources available thru HSR are invaluable and worth every penny!
Love, love my new website. I am still updating on a daily basis, because I don't have very many photo's of my own to download (these are coming shortly).
Love the look and feel. Love the way it scrolls, showing the pictures in the background.
All my friends and family are commenting on the look and feel. They love it! Scott is also a great help! Very mellow and concise with what ever he needs. Thank you all for helping me to make my world a little easier, as we all have much to do to get our business on the right track!
Maryann Ranallo
Center Stage Concepts
I like that so much is covered. It seems like a very comprehensive program that covers all aspects of this new career I have chosen. I like that I can also jump around to look ahead. I wish I didn't have anything else to do so I could work on this all day.
Joanne Rood
Everthything Beautiful Design
The most thorough, yet accessible, training program out there. Detailed and well written, it's a great guide for those new to the business!
Gregory Cain
Staged by Design
Look no further! This training is everything you need and more to become a successful home stager. I'm so grateful for all the information Audra teaches. Now, I sound educated and confident that I am the person for the job!!! Thank you so much!
Danielle Lavin
Divine Design Team
I am thrilled that after extensive research, that I chose HSR! The training is comprehensive, the support from Audra herself is phenomenal! I have had occasion to email her twice with a same day response! The inexhaustible up-to date resources are incredible! The HSR Community of Stagers are AWESOME! I am a Senior Citizen with no previous social media or website building experience; however, the instructional videos and training manual gave me the confidence to try to master these areas without the expense of outsourcing or giving up control. I purchased the premium website with my training and find it to be superior to many others I researched. Thank you Audra, the Staff and the HSR Community for your expertise, resources, encouragement and training!
Gail Morin
Gail Morin Design
As a veteran designer of 20 years, I knew I wanted to get certified and trained in staging so I can bring verified quality to my clients. HSR has made adding this component to my clients very easy and has provided me with resources to implement her training. The price of the course is worth EVERY PENNY! I now have more confidence to market myself as a Certified Stager and I'm better organized on the business side. Thanks so much Audra!
Diana Larr
Phoenix Design Consulting
I absolutely loved your training. I feel very confident about staging now and feel your training has equipped me to be successful. You have given so many wonderful and useful business advice as well. Loved taking your class!!
Kelly Rhee
Pink Diamond Staging & Design
I want to thank Audra for this amazing course! There is so much information and education provided that gives you the confidence to truly start and run your business successfully. From all the design materials and education to the complete forum of marketing and social media, I have truly gained a vast amount of knowledge which is helping me to prepare and launch with confidence a successful home staging and redesign career. I also did purchase the website through Home Staging Resources which I am very happy with. With the training included, it makes it very easy to get your site up and running and looking how you would like it too. I highly recommend this course to anyone looking to go into the field of home staging or home redesign. Thank you!!
Holly Young
Grace Designs OC
Working through your program has been so fun and inspiring! I'm feeling excited and confident to start my career in staging now! Thank you, Audra
Robin Bailey
Weeping Willow Staging
Wow! Can't thank Audra enough for walking me through the entire Home Staging Resource training certification. This certification gives you all the necessary tools to prepare for a successful home staging career. The combination of the reading material, videos, forms and support made this such an great experience to go through. I finished the course feeling more than prepared to move into a new and exciting career in Home Staging.
Liz Reed
Upstage Interiors
I love it! Having a design background and working in the design industry, I love the business side of the training. As a group, we are typically creative people, but we aren't always good with the business side. I'm so appreciative to be receiving this information from HSR, for me, it is the most valuable part.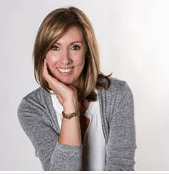 Dina Ferguson
Debut Home Staging
The Home Staging Resources, Audra Slinkey's staging and redesign course, is extremely comprehensive! It contains an abundance of information about design, business models, marketing, and branding. There are multiple lists, how-to's, photos, forms, and options for building my business. I will have everything I need to be successful -- no matter what the situation. In addition, the course provides wonderful resources to complement HSR's material. Thank you, Audra, for being so complete in your training. I will go out equipped with more than enough to get started and will be able to refer back to training and sources as I expand and shape my business. –Lissa Raines
Lissa G. Raines
Joco Home Staging
Excellent! I've learned so much already and is eager to learn more. All the questions I had before are being answered ten fold, I love this course so far!
Misha Taylor
Upstaged Home & Interiors
After I made my decision to start a new career in home staging I began researching training options. HSR offered everything I was looking for. The constant communication from Audra and abundance of information she made available for free, before I made the investment, gave me piece of mind that I would be getting my moneys worth. I wasn't disappointed. The training was thorough and gave me everything I needed to get started. The resources available through this membership are beyond comparable.
Dana Voulopos
A Simple Change Design
Well I want to thank you SO much for this great great training course Audra! Far superior to any I've seen, filled to the brim with amazing ideas, valuable learning that can only come from someone who knows her stuff!! You have given me many many good ideas to get me going. I cannot say enough good. Just being honest. A very good course, well worth the cost, and highly recommended. That came from the heart. Thank you again.
Maureen McCullough
Bergen County Professional Organizer
HSR's training and certification program was exactly what I needed to help me turn my design hobby into a business. Audra's wealth of knowledge and experience is invaluable, and I am so glad I chose this program to jump start my home staging business.
Elizabeth Pollard
EP Home Staging
What I liked most about the website was that it had a starting place for me. I enjoyed customizing it, but I didn't have to start from scratch. I know that saved me a LOT of time! I like the way it looks, especially knowing I can "tweak" it now and then as I want to make changes.
I'm getting so many compliments on it. People say it looks very professional!
Shana Hutson
Clover Lane Design
I was a software engineer and had so much love to do Home decor and wanted to follow that passion. Until I found HSR I was little lost in that dream. I am glad I found HSR and would have never got so much information anywhere else. HSR has all the great information in the training from beginning to the end. Before signing up for this program I had a vision that I will be fully trained with home staging details but now I am 100% trained for how to start this business and make it successful. That is "THE BEST" about HSR. Almost done with the training and excited to start my business. Thanks Audra for all the emails and your prompt response to my questions. I don't feel this as an online training. Your responses to my emails feel like a classroom training.
Narmadha Mylsamy
CNS Home Staging
I love the training so far. Despite working full-time, I've been so excited that I've completed the first week in exactly a week (which I wasn't trying to accomplish but I was enjoying it and am eager to finish). I like that you give a lot of options in your material so that I can choose what works best for me right now. For example, you give several different staging reports, pricing options/names for the packages, etc.
Jaime Hale
Jaime Hale Home Staging & Redesign
I cannot express how grateful and thankful I am to Audra for this wonderful staging certification course. I've gained incredible amount of knowledge through this training. I am confident enough to jump start my business with all the training and tools provided by HSR.
Rajitha Talluri
Appealing Spaces Staging & Redesign
I have loved every part of it...and especially that I can work at my own pace, come back to an area, or skip ahead. It's wonderful training!!
Courtney Farmer
Impressionable Interiors
I loved the fact that it was so easy to simply put in my staging pictures and add my own words using the Thrive Content Builder. Your video tutorials were excellent, and the examples gave me a great place to start in creating my own website. I do not consider myself to be particularly tech-savvy, and I loved the fact that I could watch the videos repeatedly until I felt comfortable completing a task on my own.
I am very happy with the result; a professional-looking website that I can be proud of! It has a real "wow-factor" that reflects my design style and lets customers know at a glance what I can do for their homes.
I have been getting great feedback from friends and family who checked out my new website. They were impressed (and maybe a little amazed) by how professional it looked!
Debra Garvin
1st Impressions Design
I loved this training! It made me so excited to dive into the industry, and provided me the knowledge and support to do so thoughtfully. I appreciated the strategies Audra presented and different avenues of potential income, and most importantly, the forms and templates to make starting the venture easy and painless. I took my time, read the guide and watched the videos. Some I even re-read or re-wacthed! You will find something new and valuable every time!
Whitney Nelson
Whitney Nelson Interiors
I have previously been certified as a home stager by another home staging training company, but was interested in the HSR course due to its significant content on marketing, design modules, and alternative income streams. I was very pleased with the HSR certification program and loved being able to pace myself online. Great course, would definitely recommend it to others seeking to get into home staging and redesign!
Jeanne Scott
Graciously Simple Home Staging
I love the way my website stands out above the rest, and how professional I look. thank you Audra!
I love the way website came out once I easily followed Audra's video instructions!
I'm so glad I went with HSR for my website.
Michelle Wayman
Michelle's Staging & Redesign
I can not say enough good things about this training. I know a lot of people say that and it's so very true. Can't even imagine how many hours Audra has put into this EXCELLENT training. Definitely worth the price! I would have NEVER had the confidence before to make my dream come true. Now I can honestly say I do and more than I ever thought I could. Thanks Audra for this AWESOME training and the confidence to be able to follow my dream.
Andrea McAtee
McAtee Staging & Redesign
I thoroughly appreciated the detailed step-by-step videos that Audra provides that helped me design my first website in just a few hours. I love the sleek professional look and feel of my website.
Micka Ziehr
Interiors by Micka
Home Staging Resource is so much more than a training company. It is a wealth of knowledge and resources that helps to guide you on building your business from the ground up or expanding your existing business into a variety of other markets.
Jennie Boller
Jens Home Staging
HSR Training covers of every aspect of starting a Home Staging and Redesign business. Audra responds quickly to questions and provides ample resources.
Suzanne Jack
Three 23 Staging
I knew how important having the right training would be. That is why I spent a lot of time researching online. Your name came up on any search I did, so I knew you knowledgeable about online marketing. I was able to go through some of your videos about why your training was important, and I was impressed. So, I called some of the stagers listed on your directory, and they all gave you high grades. But, the most impressive thing that made up my mind was that you answered your phone when I called for additional information. In my past career, I was the vice president of online development and marketing and you reinforced the tactics I used, as well as, enlightened me on some additional things I could do. Thank you very much.
If you are on the fence about taking the HSR's training, you should know from my experience, it's incredibly well organized and offers an abundance of first hand staging and design strategies. The program is "soup to nut". You learn business, marketing, design and so much more! Go for it!
Absolutely love and highly recommend Audra's training with HSR. The book alone that comes with the training is packed with such valuable information, I hope I don't wear it out completely as I am constantly turning to it for info. There is a lot to learn and its easy to get overwhelmed but if you tackle things one step/day at at time (and the training helps you do this), you will come out ready to hit the ground running. I would give her training and support a 10 | A+.
Heather Christine Bare
Simplicity By Heather
The training provided by HSR is absolutely top notch. I have learned so much over a short amount of time and cannot wait to apply it. Not only did I get the chance to hone in on my design skills, I also learned how to build a website, market my business and connect with vendors, dealers, realtors and form critical relationships. HSR provides a comprehensive, yet manageable approach. Before starting this journey I researched several other programs and eventually selected HSR & couldn't be more pleased.
Audra, you are such a wonderful teacher. Thank you for explaining things in terms that I can understand. I am absolutely loving this course & cannot wait to complete it so I can finally leave nursing & pursue my true passion of home staging! My real-estate agent really urged me to pursue my passion and you have helped to boost my confidence as well. I have been in nursing for 10 years and the business aspect is what really intimidated me. Thanks to you, I now have a better understanding and the business side makes more sense. I felt like Audra was there with me, guiding my steps. Thank you, Audra! You are my hero 🙂
Lindsay Brooke Gillen
Succulent Spaces Staging
It's so easy to manage! The steps along with the tutorial are so easy and quick to follow.
It looks great... very professional!
I am getting a lot of compliments about my new website.
Kimarie Hillis
Kimarie's Design Elements
I had previously purchased training through another company and was still struggling on how to fill in some holes that I did not have information on. Then I found HSR. It covered EVERYTHING that I needed to know and answered questions that I did not even know I had. Audra's training was extensive and thorough with no subject left untouched. Her passion for helping home stagers is obvious and the ongoing support available is amazing! Now I feel that I have everything I need to transform my business in to the dream I have had for so long!
Diane Mayo
Creative Interiors
This training is incredibly comprehensive. She covers just about every situation you can think of and I've been able to really hone on my ideal clientele. Though I already had a working organizing business, I WISH I had had help like this when I got started!
Meredith Brister
Sorted & Styled
Exceptional training! I have taken other home staging classes and HSR is the best by far. The amount of knowledge and material is superior and being able to take the course at my own pace allowed me the flexibility I needed to learn and pass the course on my schedule.
Audra's training is comprehensive, I appreciate all the valuable information! I especially appreciate her genuine desire to help me be successful. Audra is so encouraging and that helped me when I felt bogged down with new info! Thank you for fabulous training, support and care! I already have my first client!
Kiki Oji McNair
Kiki Staging & Redesign
I love it. I enjoy learning how to build a business and watching the design modules. I feel this program is very organized and user friendly. As a realtor, I feel I'm learning a lot too since it goes hand and hand. Especially , when you mention photography, mls critiques, etc.. thank you!
Amazingly helpful! It was easy to follow the program, and Audra was delightful to listen to. I highly recommend this training for anyone with a passion for design and home staging.
Christine & Paula
Design Sisters Home Staging & Redesign
LOVE, LOVE, LOVE Home Staging Resource (HSR) and can't say enough positives! Audra Slinkey's approach and bandwidth of knowledge is remarkable!! Her training and the website package is completely worth it! Such a great value for the money! Not only does the course teach you how to stage and design; it's a course on how to establish your business, create your brand and the steps to grow your business. Audra Slinkey is the home staging, entrepreneurship & marketing guru! SO happy that I've been through the HSR Course and purchased the premium website package! I feel so prepare to start my new business, plus HSR and the team of other stagers I can network with through Stagers Connect lends tremendous support learning and keeping up to date on this amazing industry! Kudos to Audra and HSR!!
Carolyn S. Plummer
Carolyn Plummer Designs
It was absolutely turn-key and ready to go! The site looked amazing and I only needed to add my own logo and content. Everything I needed to know about editing the site was provided in the "How-To" videos. Super fast and easy to do!
I LOVE the way the website looks!! So professional and ready for the leads to roll-in!
Not getting complements yet, b/c I haven't fully launched it. But, I have no doubts that it will earn complements, (not that I'm bragging), but with HSR's ready-to-go web design team made the site look amazing! I know my clients will have a great 1st impression!
Carolyn Plummer
Carolyn Plummer Designs
It truly has been a pleasure learning from Audra! She provides soooo many wonderful resources for you to ensure you enter this field of Staging and Redesign effortlessly. I highly recommend this program to anyone thinking about becoming a home stager or redesigner and I look forward to continually growing and learning from this savvy entrepreneur.
Theresa Ceglio
Stage Me Classy
Great training, very informative! Audra gives you all the tools to build a design empire!
Juliette Horney
Lux & Reveal Home Staging & Redesign
Audra's HSR training was very thorough. I have a friend who trained with another company and did NOT get the amount of information, support, or any downloadable forms like what you get with Home Staging
Roslyn Hart
Rejuvenate Staging and Redesign
I absolutely love it Audra. Funny story, before I purchased your program I finally completed a loooong overdue project which was converting an office that I never used into a full walk in closet that I admire everyday. Well, I thought that I could just sit at my kitchen table and do my studies but I quickly leaned with all the racket going on around me, that I needed to take your advice and have a dedicated work space. So I sit here in the master bath closet taking my first weeks' quiz! I love it and I particularly love the peace and quiet it comes with. AND with every passing day, it becomes a little more cozier and warmer with some added throw pillows and scents from CAREFULLY burning candles......xoxo
Theresa Ceglio
TC Staging Jax
I've been staging properties for the last 3 years and have always wanted to go deeper in this business. Until now, I didn't feel I had enough training to turn my love of redesign into a real business. HSR has given me the training, the forms and the confidence to move forward. I can't wait to see what is ahead!
The Home Staging Resource Training has exceeded my expectations in home staging and redesign training. HSR provides so much information on each topic with extra links to additional resources. The videos are extremely helpful as they provide examples on what to say and do, how to merchandise a home, home staging critics and how to have a successful staging and redesign business. HSR gets you set up for business quickly as it provides the forms, templates and marketing resources you need to get started. HSR has great customer service and Audra promptly replied to any questions I had. I highly recommend HSR for your staging and redesign training.
Trina MacPhee
MacPhee Interiors
I have been very impressed by the training, it has met my needs and spoken my language. I'm grateful I have continued access for a year because I look forward to revisiting the content and sharpening my skills further.
I just completed the HSR training which is by far the best certification program out there!!! I researched a lot of the staging training companies, and you will not receive all of the knowledge that Audra shares in any other program. You get so much information and resources that it is mind blowing. I can't wait to get my business up and running!!
Cristy Smith
Elan Staging & Redesign
The site is very easy to set up with watching all of the videos. I have never done a website, so this being easy for me means that the format and videos make it very simple! It is definitely worth the money!
I love the look of this website. I am in Orange County competing with people in Irvine, Newport Beach etc. and this site looks amazing by comparison.
It's not live yet, but I have no doubt everyone is going to love it!
Holly Young
Grace Designs O.C.
This training was so much more then I ever imagined it would be! The information on how to market and brand my business was real eye opening for me.
Caryn Irwin
Staging & Design Caryn
I love it.....it's very comprehensive and thorough. I like the videos and the extensive detail that is provided.
Lorie L Corica
Ideal Homes Designs
The HSR training was extensive, and helped me hone my message to my client and develop my value statement. The simple design techniques helped me confirm my instinctive ability and boosted my confidence.
The website was so user friendly and easy to edit. I love, love, love the new look.... clean lines, professional, modern look which is what I wanted for my business. I'm getting tons of compliments on my new website!
Ellen Hartinger
Elle Visions Home Staging & Design,LLC
Wish I had done the training before I started my business!
Ann Pershing
Show Simply Home Staging
I have learned so much going through this course. Audra has been so helpful, and just as the course stated, all the forms I need to start my business are available to me. Audra also has an extensive library of helpful and educational videos.
Thank you, Audra!
Debbie Cheatham
Lady Bug Home Staging
The Home Staging Resource training exceeded all of my expectations! I appreciated the emphasis on the business side of things, as this is what was most intimidating to me. The training was well thought-out and organized, which made it easy to stay on track. I greatly appreciated Audra providing all of the forms that will help me get my business off the ground without having to reinvent the wheel. I highly recommend this training to anyone who feels they have the creative talent to own their own staging/redesign business but needs a bit of motivation and encouragement. Thanks Audra!
Lauren Marcy
Hive Home Design
This training far exceeded my expectations. It covers every area of Home Staging & Redesign. All the social media information is great!
I think it is amazing you tell everyone that they will be over whelmed and that it will all come together in the end. The part about being overwhelmed is dead on. I am an Illustration/ artist by education but running a business:? Tax forms? Licenses? Insert blonde head swimming here........I am mid training so I hope that as you said, it will all come together in the end. I KNOW I have the talent to make my business successful.
Diana Sklenar Hallberg
DSH Spaces
If you don't become a successful stager after taking Audra's HSR course, then I don't know what to say. After Week One, I was confident that I could do this! Audra gives everything you need and more, and more, and even more to transform you into a stager extraordinaire who will help homeowners create the look and feel that will sell their homes quickly and for what they ask. Thanks Audra and HSR.
Cheryl Price
Staging The OC
I'm taking over an existing small home staging company and I think the HSR training is really going to help me grow this business and make it my own. Sometime when I feel overwhelmed destined to failure, I remind myself that I have a wonderful, proven step-by-step guide and I just need to move onto the "next step"!
Jessica Humphreys
Stage To Sell Virginia
I absolutely love it and am so excited about this path I am venturing down. Thank you! I (without a doubt,) chose the right training program. This is going to be a life changing move for me!
Jenifer Egan
Mystic Home Staging
I am so glad that I chose to get certified through the Home Stagers Resource. I had previously gone through home staging certification through another company but felt ill-prepared to begin my business. Audra's Home Staging Certification is very comprehensive, covering the business of Home Staging, Getting your business started, the art of home staging, marketing your business, and even redesign for home owners looking to enhance their current homes. I am now confident to begin my new career as a home stager, organizer, and redesigner. I would highly recommend that if you are looking to getting into this business, you look no further and sign up through HSR!
Kelly A. DeTommaso
Elegant Transitions
When I began my certification training with HSR, I never could have imagined the amazing tools and instruction that are included with the certificate course. I hesitated for months trying to decide on the best course for my needs. I chose it with HSR. The endless forms that are included take all of the pressure away of starting a new business so I can concentrate on doing what I love. The beautiful and professional website that HSR has available has saved me probably weeks of set up if I were to do it myself. Audra is extremely detailed, knowledgeable in her field and an expert in the field of home staging.
Michele Long
Stylewise Home Staging
Dear Audra...
I just wanted to say Thank you for offering such a wonderful program. I have learned so much and the live training sessions are so wonderful. I am so excited about my business and this course have given me the tools to get it up and going in an organized manner. Without this program, I honestly don't know if I would have followed my dream. I have read many books and taken other courses and they all left me with so many unanswered questions. Your training has put me on the right path and I honestly cannot thank you enough. I HIGHLY recommend this to anyone who is considering starting their own staging business. It is worth every penny. You are awesome!!!!

Thanks sooooo much,
Chrissie Sutherl and Ready Set Stage
Wow! What a phenomenal program HSR has to offer! All of the learning materials and everything set up step-by-step to follow at your convenience. I truly feel that taking the HSR program has given me the best foundation possible to be a successful business women. With all of the support of HSR, on going partnerships being built and gorgeous marketing materials it now is easy for me to just start putting my name out there and making contacts. With in two weeks of finishing the program I have already staged my first vacant property and will be attending the Realtor luncheon scheduled for next week. Having the opportunity to meet other Realtors and showcase my work couldn't be better and I am so proud to be able to give them my business cards and handouts that are beautiful thanks to HSR.
Sincerely,
Nicole Utz
Joining Home Staging Resource was a tough decision - but it turned out to be a brilliant one! I had gone to the website many times trying to decide and on a whim, decided to take the plunge. My business was up and going within a month because of what I learned not to mention the materials HSR provided. I received a call/lead from the HSR directory the very first week. I put a deposit down on office space not because the money is rolling in but because of the confidence and knowledge that HSR gave me. Thank you!
Angela Mager
Provident Home Staging, Fishers, Indiana
Thanks so much Audra! The training I received from HSR was so complete that I now feel ready to take on the challenges of my new career!
I had researched other companies and thought I knew the scope of education I was looking for, but with Home Staging Resource I learned valuable things that I couldn't have imagined I needed for my business. I believe if I had chosen a different training program I would have really missed out on the extensive information and company wide support that HSR offers. You have promoted a welcoming, friendly environment of sharing and I couldn't be happier with my decision to join the Home Staging Resource!
Kelly Kaufman
Elements Home Staging
Attica, Michigan
When I started the process of choosing a Home Staging Certification program I researched everything! After narrowing it down to two programs, I sent emails to some of the members. Within 24 hours I knew I had made my decision and I have not been disappointed since. Your training provides REAL tools to be successful in this business. The materials are clear and easy to understand, your conference sessions are great and your enthusiasm is catching. I received my marketing materials in the mail last week and they are beautiful. I am so excited to be starting this new venture in my life, THANK YOU.
Lisa Ryan
Smart Move Design
This is an Amazing Program! I got my Realtor License years ago and I wish they had had such a comprehensive and informative guide in the start up of being a new business owner! As a stager I knew what I wanted to do I just didn't have the tools or the knowledge to get there. HSR gave me the plan-a detailed list- to get it done so I could focus on doing the job I love... The Action Plans and form information is priceless! It put everything I thought I wanted to say to my customers in a form for me so I didn't have to spend days forming it. It was already done!
Heidi Bollum
Tomlinson Real Estate Group
Realtor and Certified Home Stager
Your training program is awesome. As a mother of 4 & 3, we needed a program that would allow us to go at our own pace. We ordered our material right after the holidays and completed the training by the end of January. Our business is building and to date we have staged two homes and two redesigns. Currently we are in the planning process of two redesigns. All of your marketing information has been very instrumental in getting our name out in the DFW area. It is comforting to know that we have Home Staging Resources behind us to guide us through our business. Thanks for continually keeping us up to date on the new home staging trends.
Erika Grizzaffi and Rhonda
Dowling, Denton Texas
Your HSR Training is perfect for an artist such as I who has always felt inadequate with the business side of work. I've known that those skills with a creative talent could open jobs that paid better, but I did not even know where to begin to learn or apply them. I have seen this dilemma with a lot of artists over the years. The HSR program truly speaks to people who think like myself. I have learn so much with your easy, step by step manual and website tools. My gained knowledge will be life changing! Thanks so much!
Debbie Klahn
Dayton, Ohio
After doing some research in Home Staging courses, I found the HSR training program and I cannot be more happy. This training program provided me with all the support, training and communication that I was looking for in a program. It turned out to be one of the most complete and informative online training programs I have come across. It has not only provided me with an in depth knowledge on home staging but has also expedited the start of my business with the pre-made forms, marketing tools and strategies. I am now ready to start my own business (which I didn't believe was possible at first) in just 1 month. I cannot thank you, Audra, enough on this awesome training program with the marketing solutions. I can honestly say, "I got what I paid for" and I am very excited to finally do what I passionately love and enjoy. Thank you again Audra, it was well worth it for me and I'm sure it will be for anyone else who decides to choose HSR as their training program.
Mamta Kamboh
Interiors By Mamta LLC
Frisco, TX
As with any new business the initial start-up period can be somewhat daunting. However, through HSR training we were given numerous resources including on demand videos, conference calls, and published materials which provided us with an extensive background of what this business entails.
Sincerely,

Candace Bouley
Kathy Abrams
CHANNING DESIGN
My experience with HSR has been awesome! I can truly say that training with HSR was one of the best choices I have ever made. Not only have you provided me with the tools, guidance and support needed to become a successful business woman, but you have helped me to start living my dream and passion! I would highly recommend Home Staging Resource to anyone who has interest in Home Staging. Keep up the great work HSR and thank you!
Teresa Mills
Looking Fine by Redesign LLC
North Olmsted, Ohio
WOW! I have just been blown away by all of the support, information, personal training, and abundance of pre-made forms that the HSR training comes with. It is literally a complete business that is so simple to establish. Having owned a business before I know first hand how long it took just to create all the forms I needed to get my business up and running and you have really taken that task and removed it so that I could concentrate on the training and marketing (which you have also made simple). I haven't even finished my training yet, and I am already working! I can't wait to see my website. I would recommend this training to anyone who wants to get into the home staging business- well unless they would be my competition... : ) THANK YOU HSR!
Tracy Laasch
Touch of Design Interiors
Lake Conroe, Texas
I just wanted to send you an e-mail to let you know how impressed I am with all the work you've put into the HSR. As a previous business owner I know how extremely time consuming and frustrating starting a new business can be. That's an understatement! It is SUCH a relief as I start this new venture to have HSR's support. You truly have done the majority of the leg work. Speaking from previous experience it probably would have taken me twice as long to get this business up and running. The money I've invested is well worth it and I have all the confidence in the world that my business will succeed. Thanks again!
Donna Coe
Fusion Home Staging
Rancho Cordova, CA
"I am so impressed by the HSR training process. It turned my business around. Literally, a week before signing up for the package, I was ready to let the business go due to the fact that I really felt lost in many areas. I have in the past month learned and applied the information I got towards my business and it has paid off. I have been able to have an exact plan for the consultations and appt. with realtors and I have received many e-mails responding to the e-mails that I have sent out. I have had several comments from Realtors who are now using me as a part of their service that my website and letterhead and cards look very professional. They were impressed to say the least. The tips and tricks that you have given are all ways that my business has improved. Thank you for all of the effort you have put in for me and everyone out there. I will forever be appreciative of all of your help in making Stage It Today successful!"
Letitia Granum, MN
I was completely impressed by the professionalism and the intensity of the program. You didn't miss a thing. I'm almost ready to submit my information for the web-site and am ready to go and am more confident than if I hadn't take the course! Thanks again for a great program.
Marlene Rusnak
Delaware Home Staging
I have been exploring the Home Staging industry classes for sometime now. I decided on the HSR without regrets. The program is both informative and well structured. It also has been a great time-saver for me. HSR has been consistent with regards to communication, in a timely manner.
HSR is highly recommended by me.
Abbie Stokes
ReSell Mavens
Lincroft, NJ
After extensive research, I have joined the HSR Family. The personal contact with the leadership staff and business support teams are unbelievable. Business Building is a tough job from the start but HSR takes the Tough right out of the equation.
Kathy Holbrook
Ct Realty Staging
Windsor, CT
"I must tell you that the business forms in Week 2 are amazing! I know that to create all of these forms from scratch would have taken me months to prepare. Your training has enabled me to download all of the forms needed in just one day! Thank you so much for providing such valuable tools and resources needed to get my new business up and running. I feel more confident going in to my first client consultation after reading the "Guide to a Successful Consultation". I feel prepared and well informed about the market, the benefits of home staging and what specific service models I will be selling. This has freed up my time to work on the part I really love, designing the look and feel of my business, creating beautiful home interiors and "shopping"!"
Jennifer Opie, PA
"The training was awesome!...I'm so happy with your training materials and knowledge...I'm so glad I found your site! Oh, I rec'd my cards and letterhead. LOVE THEM!! I feel so professional now! "
Four busy months later...
"Regarding your question on how I'm getting my clients... I ask EVERYONE how they find me. INTERNET!! Everyone (mostly) has said they did a search for Home Stagers and my web site comes up first. Gotta love it! I wish there were more of us (from HSR) in this area!! Thanks for all your help!! You have really given me more than you know. I love where my career has taken me, and it's only there because of me stumbling across your web site!"
Amber Hawkins, CA
If you are considering a career in staging, taking Audra's certification course is a must! In addition to creating a professional website, this course will make sure you dont miss any important steps needed to market yourself and set your business up correctly. It is a small investment for getting your business up and going and for establishing the confidence you need to have to sell yourself. Thank you Audra!
Kelley Gibbons
Love It and Leave It
"I am SO excited. I can not tell you how impressed I am with your company! I have been an entrepreneur for 17 years and have never come across anything like Home Staging Resource. I will definitely be your BIGGEST fan."
Elayne Forgie, FL
When I am looking for a business opportunity I want to go with the best. I did a lot of research on the web about Home Staging and Home Staging Resource had the most comprehensive program. HSR stood out among what other sites had to offer. Most sites offered a 1 or 2 day program, if you compare that to HSR's 21 day program there is no contest! I also liked the professional attitude and desire by HSR to bring professional credibility to the Home Staging profession.
Sarah Hart, CA
"I am so glad I made the decision to go with the Home Staging Resource for my business training. It has been the missing link to my busines... your business has been a Godsend to mine! It has taken the anxiety out little by little and gives me more confidence."
Tina Walker, MI
"I learned more about business development in that one hour than I have in many years of corporate experience!"
Debbie Bier, FL
(Testimonial from single live web training)
"I have built my site and you have made me look so professional - I almost think I can make a go of this business. If I don't it is not because of anything on your part. How exhilarating it is to know you want my business to be a success almost as much as I do!"
Judith Weikel, FL
"Your training was fabulous. I have sales experience (18 years) but needed the start-up structure to start a home staging business. You go into great detail. The calendar was very helpful for this. Also, all the forms are excellent!!!! I needed some guidelines for the staging and you have also made me very confident to go to a house and go over --the plan, the forms, the feel home formula, and a quick transformation. The printed materials are so professional and beautiful. I have had people look at the business card--it is so much fun to watch their face. Their eyes get big, say "WOW", and feel the surface. What a great reaction. I can't believe the website. It is gorgeous. Your staff is great. Also, I am impressed with your timing on everything--when you say that you will do something at a certain time, it is done!! I can't think of one thing at this time that you could do better in the training. The videos, and the live training were very helpful. I would recommend your company to anyone!!

Audra, you should be very proud of yourself to know that you can help so many people with so many subjects. What a great company you have!"
Diane Lunceford, TX
"I thought the training was very professional, and you were well organized. There was a lot of information on marketing! It exceeded my expectations. You were so generous with your marketing tips. I have been VERY impressed with the amount of materials, and the content. I would rate you a 10! I have already told a lot of people about the website - I can't say enough. Keep up the good work!!! I don't see any way you could have improved this web training for week 2. I feel empowered now. Before this training I wasn't sure how to get started advertising. Now I feel like I have plenty of avenues to choose from to get going!
Sharon Moran, SC
"I am so glad after doing research on internet classes for staging that I made the absolute right choice! I can't wait to finish my portfolio and get to work. My sincere thanks for your outstanding guidance."
Gail Wallace, WA
"I just signed up as a Gold HSR Certified Member and the next day I received a telephone call from a Realtor off of your Directory who has 3 homes for me to stage next week!"
Suzanne Kreml, CA
I am so grateful for YOU! I just viewed my site you made for me and I could have cried. Girl, You know what your doing! THANK YOU ONCE AGAIN FOR MAKING MY DREAMS POSSIBLE!
Kandi Tackett, NC
"I love your program, because it is so concise and makes you think of things that normally get overlooked. Yes, I know how to stage and redesign, but the business aspect is what I needed help with. Thank you so much for everything!"
Dawn Tisdale, LA
"While doing my research for Home Staging, I came across your website, saved it as a favorite, reviewed others and just kept coming back to yours to compare. You by far offered the best value for the best price! Your information has been invaluable to me these past three weeks. I am so impressed with your company I have already referred it to a relative who lives in Portland."
Marcia Brown, WI
"This has proven to be a fascinating venture and I am so glad I chose HSR. Your support, follow-up, web content, learning materials, are all so professional and easy to use as a reference guide. I have learned a vast amount of information and that has in turn given me a level of self- confidence I never thought I could have in a new profession."
Carol Ellis, VA
I LOVE THE WEB SITE YOU BUILT FOR ME!!!! IT IS AWESOME!!! THANK YOU. I am so glad that I found you and your web site. You have given me more information and education that is allowing me to build a firm foundation for my business. I had another call yesterday from a gentleman who found me on your Directory and I have an appointment with him on Thursday....I should tell you that I know NOTHING about marketing but since I have your products to work with I am now giving marketing advice to friends, family and realtors. Yeah me!
Thank you again for making my work day a pure pleasure!
Sue Guidry, TX after seeing her website we built
I certainly appreciate the orderly manner in which you approach everything. Everything I have thought of you beat me to it. Boy am I glad! Like you say, I won't have to reinvent the wheel.
Kristina Walker, MI
"I did receive your email and have already printed the document. I am very excited and impressed with its content and detail!"
Quilla Perkins, WA
(Testimonial from A La Carte Purchase)
I am following your recommendations and training to the letter. You've really got a good thing gong here and I am thrilled to be part of it!
Elayne Forgie, FL
"Your products have more than paid for themselves TODAY (first week). I just got another call to stage a ranch house to sell or maybe to stay!!! Then I received a call from an investor in Riverside, California. He found me on YOUR DIRECTORY!"
Sue Guidry, TX
"I have owned my own design firm since 1983 doing both residential and commercial design, as well as model home merchandising for national homebuilders. I took your certification program so that we could offer this additional service to our clients. I am happy to say that I have been more than pleased with the professional quality of our web site and printed marketing materials which we have received from HSR. And the templates for your many forms have been sooo helpful in knowing how to set up this part of the business. Additionally, I received great phone support from Scott Hagen in your member service department. He was always available to answer any and all questions that we had. I would recommend your certification program to anyone who was considering staging training options. Thank you again for what has been a very positive learning experience!"
Jeannene Edwards, CA
The entire training package has been nothing short of fantastic. The information covered is extensive and the inside tips on your website are invaluable as are the many downloadable forms available to get my staging business off to a great start. I look forward to completing the teleconferences and am sure that with all the great training and tools you have given me it will result in a profitable and thoroughly enjoyable home staging business!
Thank you once again!
Dianne Sima
Cameo Home Staging
"The comprehensive training program provided by HSR taught us the mechanics of how to start a business, the importance of marketing, and it kept us focused on completing the tasks necessary to establish our new home staging company. We also took advantage of the marketing package, which is awesome! The brochures, business cards, and letterhead are of great quality and very professional looking, and the opportunity to easily create a web site was important to us. Overall, we were very pleased with the HSR program, and can't wait to begin staging!"
Laurie Brightly
Creative Staging LLC
The HSR program is superb in preparing one for a great new career. The hardest part of any business is self-promotion and confidence. The HSR program supplies so much information, forms and internet connections that you are not only learning a business but are building up confidence. Today I am confident, the HSR course has prepared me to address the needs and wants of both the sellers and the real estate agents and I know how to respondto any of their questions and I have been given the information to back up my answers. I am looking forward to a long, fun and prosperous future with HSR As my support team. Thanks for a fabulous training and confidence builder.
Valerie Waidele
Stage to Impress, Inc, Miami, Fl
I was very impressed that when I first emailed for information on the HSR website, you immediately had me download the training overview which gave me a synopsis of the training program. I also received email newsletters and updates.
When I called with questions about the training, I was warmly received and my questions were answered. I then felt comfortable about signing up for training.
I could participate at my own pace at my own place. There was a wealth of materials and advice from veteran home stagers that I could use at my disposal. The webinars were especially helpful.
After spending lots of time reviewing other training programs, I am very glad I chose Home Staging Resource to get certified because it gives me a professional edge over my competitors. Traveling to another location and taking a 3-day class was not an option for me. Home Staging Resource is the best investment I made to jump-start my home staging and redesign business in only a month's time! I have already received phone calls. It was money well spent and I would recommend HSR to anyone interested in the home staging and redesign field.
Gina Newell
The training process was so well organized and went so far beyond my expectations I can hardly put it into words. To think I nearly sent my check into a competitors program! The fact that I could do this at my own pace was hugely important. But even more than that, the fact that the material was so comprehensive and varied and interesting made me not only feel super excited about my career, but also provided me with the assurance that I would truly have the skills to make it happen. In addition, the forms were absolutely invaluable and time-saving! The PowerPoint trainings by Audra were wonderful. Her relaxed style mixed with her knowledge and professionalism really made the experience valuable. The manual was very extensive and a fantastic resource.
Susan Lindsey McCabe
The HSR Training program has been AMAZING! This company has thought of everything. The organization of all the materials that you need are at your fingertips to use! I feel very well educated not only as professional Home Stager, but as a business owner. I highly recommend getting certified via HSR!
Heidi Straughan
Heidi's Home Staging
I was really impressed at the way you market your company and that you are geared towards teaching people how to have a successful business in this field and not so much trying to teach people how to be a decorator. I feel like you either "have it" or you don't so my goal is to learn how to create a name and business. I had originally contacted a large competitor of yours. I had a couple of simple questions that I had sent a e-mail request but after subsequent e-mails and a month for them to respond I decided to see what else was out there. I'm glad I did because so far I have been very impressed and you have exceeded my expectations.
Brad Fletcher
I liked the marketing materials, the cost, the professional agenda through the training. Seems you guys care about my success over the other companies.
Sherry Spencer
I chose Home Staging Resource because after researching several different companies HSR offered the most information and resources for the money. The money you save on business cards, postcards, letterhead and a website is almost worth the fee alone!
Danielle Carter
"The HSR Training is excellent!
I wish I would have trained with HSR when I first started my staging business over one year ago! I would have paid for the training several times by now with all of the mistakes I have made trying to figure out this business on my own. Audra has made starting a staging business so easy with no guess work."
Peggy Givens
Staging Tulsa
"Audra, I am so impressed with HSR and what a tremendous help it has been to
me. I have been an Interior Decorator for twelve years and thought that
Home Staging and Re-Design would just complement my services. I didn't
realize until I started your program how much I would learn from your
business and marketing expertise. It is so specific and vital! I would
recommend HSR to anyone wanting to enter this business. Do it the right
way - go with HSR!"
Patricia Skelton
East Coast Designs
"The Home Staging Resource Training program is by far the most comprehensive, well thought-out intensive program available. It is without question the complete and total package with each and every nuance perfectly thought out, enabling you to hit the ground running. From the text and checklists in each week, to the interactive webinars to the wonderful and high quality marketing solutions package, this is the prime resource and choice for any serious new stager. I highly recommend this program."
Vickie Veloudios
Studio V Staging, Inc.
"I had spent a lot of time researching home staging programs. There are quite a few out there but none compare to HSR. Once I signed up for the training I was amazed at the wealth of information that was right at my fingertips. If you are uncertain as to whether or not to sign up with HSR I would say to you, don't put it off. You will get more information than you ever imagined possible, as well as, you will receive personal interaction emails from Audra and her staff. I certainly feel I have gotten more than my money's worth. I only wish I would have done this sooner."
Theresa Burba, IN
Premier Staging and Redesign
Dear Audra,
I can't believe how much your home staging course has changed my life! I have worked full time as a hairdresser for 25 years and really needed a change. I have always loved Real Estate and decorating and I have wanted to change careers for a few years now but I had no idea what I would do. After doing some research online I realized I could make a living doing what I'm good at and I'm so glad I chose your program! You really have thought of everything, this training program is amazing! I really loved the recent changes you've made and I just want to thank you for giving me a reason to get up every morning excited about what the day will bring!
Luci Terhune N.J
Bungalow Home Staging & Redesign
My experience with the HSR training was amazing! The web training and manuals were very informative and Audra was always available to answer any questions that we had. My partner and I definitely feel that we have gain important industry knowledge to start our business one step ahead of the competition. We also feel that we have gain another partner or adviser in the process. Thank you HSR and Audra for giving us a competitive edge.
Cyndi Sadowsky
Center Stage Designs of Fairfield County
AWESOME ADDITIONS!! I've only had a chance to review some of the information, but I wanted to let you know that I think the additions are awesome. Wonderful information and wonderful format!
Thanks!
Paige Earles
Pearle Staging & Design, LLC
" I am so glad I made the decision to go with the Home Staging Resource for my business training! It has been the missing link to my business. Thanks Audra for your fabulous business. "
Kristina, MI
(existing home stager turned Member)
"Thank you for your passion and commitment to your members and the Home Staging industry. I'm so pleased with the investment I have made in the Home Staging Resource. The training and information I gained are worth every penny I spent. You approach your business with integrity and unselfishness, consistently demonstrating your motto of giving back to your customers. Word of mouth is sometimes the best marketing there is, and you can be assured that I will be singing your praises to anyone that asks."
Michelle Butler, FL
"I've in known in my heart for a long time that I could help realtors sell homes by just doing a little face lift and giving homes that personal touch that it needed, but I didn't know how to put my ideas into a business plan until I found Home Staging Resource. On searching the web one day, I discovered Home Staging Resource and found the answers to my many questions and got some direction to my new business and I was thrilled. The HSR training has given me exactly what I've needed to have a successful business. You've thought of everything! I appreciate the personal touch HSR gives to their members. Thank you for having this vision to help others in fulfilling their vision!"
Belinda Gay Cookman,
BG's House Dressing - Serving Metroplex area of Dallas/Ft.Worth
I can't tell you how much your Home Staging course has really helped me to add Home Staging to my Interior Design business. I am so impressed with the vast amount of information you offer in your course as well as the convenience of being able to go through the course at my own pace. I am so impressed with the marketing materials it has saved me a lot of valuable time! I am so happy with the ease of developing a web page via your direction. I could not have done it without you!. Your course has given me the confidence I need to move forward with my natural design ability and incorporate it into Home Staging. Thank your so much Audra for a FABULOUS course. You have thought of everything!
Warm Regards,
Lori Smith
After doing extensive research about Home staging training I decided to go with HSR. I must say I made the right decision!! HSR really thought of everything and the marketing material are absolutly georgious. 3 days after signing up I got a phonecall for my first staging job. My client got my name of the HSR member directory. After completing the course I felt so much more confident about the business end of starting your own business and I owe it all to HSR. Thank you for all your support and I am exited about being a part of HSR. Keep up the good work!
Annika Berke
Ischgebibbel Home staging
Atlanta, Ga
I just wanted to thank you for one of the most comprehensive on-line trainings I've ever participated in. The materials are so complete, I don't know of any stone left unturned. The market in S. Florida is very soft with many foreclosures, but that also means it's very ripe for one of the best marketing actions available for sellers. I mean to capitalize on this window now.
Thanks again for making a great class and professional organization like HSR available to me and others like me.
Don Vitalle
Vital Homes, Inc.
Becoming a member of the HSR Certified Program was a great decision for me. The organized, concise system allowed this busy Mom of three to easily work through setting up my Business. Audra really has not only thought of everything, but provides so much knowledge and information, that she really does prepare HSR members to get off to the best start possible. And, it is so reassuring knowing that she and the HSR staff are still there to help and offer guidance as we embark on this wonderful journey of owning a successful Homestaging Business. Truly a great experience!"
>Sheila Henson
Staging Spaces of NWA
Hi Audra..... I am loving your program!!!!
I am in the process of earning my HSR certification and am enjoying every minute of it!
In researching other training programs, I kept coming back to the HSR website and could not be more pleased with my decision. Audra provides information that is current and well organized, along with providing all the necessary tools for becoming a truly professional entrepreneur. Thanks to your program, I look forward to continued learning- and a long lasting and rewarding career in the home staging and re-design industry. Thank you so much!
Jane French
Dear Audra,
You are amazing! I am so happy I chose Home Staging Resource for my training. You helped me realize what seemed like an impossible dream. From the moment I logged into the member area, I really started to believe "I can do this!" Every time my confidence (with that pesky little voice) starts to falter, I just go to your website and I can immediately override that voice with the one that tells me this is my dream and it is going to happen.
Everything about your company -- from your encouraging tone, to the wealth of really helpful resources (the forms! I am so grateful for the forms!) to the step-by-step instructions, tells me what a generous woman you are. You genuinely want us to succeed. Do you know how rare that really is?
I feel a clarity and excitement about my path I have not felt in a very long time. Thank you Audra Slinkey!
Warmest regards,
Susan Lindsey McCabe
The training and information supplied through Home Staging Resource has been incredible. I would highly recommend this for anyone starting in this business. I can't think of any question that hasn't been addressed or information that hasn't been supplied. Thank you for such a great job!
L. Talley Mayes
Design I.D.
Custom Home Decor
I feel the HSR training provided everything I needed to get the business up and running. I especially loved all the great marketing ideas and materials. Our business cards and stationary look very professional and stylish. Most of all I appreciate HSR's quick response to any of our questions or concerns. Scott Hagen is always so helpful and quick to help us in anyway. I also love all the resources that the HSR website provides. Thanks for all your expertise.
Caren Kirkpatrick
Savvy Home Staging and Redesign
I just wanted to thank you for a very informative class. The further I get in the class the more impressed I become with HSR. It really is a great business opportunity and you have thought of everything to aid us in our endeavors. The steps I have taken along my path really line up well with Home Staging (from my obsession with rearranging my Barbie Townhouse when I was 5 (?) to working at various art galleries as an art consultant for in home consults to being an office manager for a very anal boss to doing PR for a theatre) and I am so glad I found HSR. There were a couple of other training avenues I had considered but the quality and design of your website really pulled me in. Your previous work experiences shine with what you have put together at HSR and you should be very proud of the great job you and your team have done. Thank you again for a wonderful class and making all this possible for so many like myself.
Jennifer Farlin
Bella Home Staging
Just wanted to let you know how much I have enjoyed the HSR training. Wow!!
I am still going through all the new information that has been added to HSR's website. The training and continued updating of new information and ideas give me confidence that I will be giving my clients great value for their money. Your continued "hands-on" involvement with the HSR stagers is wonderful.
Annie Brown
My experience with all HSR staff has been positive and the training is an
exceptional value. Home Staging Resource removed the guess work out of my business and provide me a real foundation to start my new career. I will always be a member of HSR to ensure I remain on the cutting edge of
staging...
Thom in KC
The Home Staging Resources certification program has been a tremendous help to me in getting my new business up and running. I don't know what I would have done without all the online training and consultation videos and demonstrations of actual home staging days. The sample forms are an incredible asset in assisting new home stagers like myself make a good first impression on home sellers and realtors. I am looking forward to completing the program and wowing the Portland, Oregon real estate market in the months to come with the skills and marketing assistance I received during the course. Thank you Audra!"
Liana Hawes
Set the Stage by Liana
After researching a number of different staging training sites, I decided to join Home Staging Resource. This training is by far the most comprehensive offered. Not only does it give you practical advice on staging homes, but the in depth business training in invaluable. The program is laid out in such a way that even a novice business owner can navigate their way through without difficulty. I would highly recommend the HSR Training Program for anyone interested in opening a business staging homes. The cost associated with this training is very reasonable especially in light of the marketing materials and advice that is offered with the membership.
Theresa M. Hood
Staged Elegance, LLC
I researched many home staging training programs and decorating franchises before deciding on HSR. I chose HSR over all the others because I liked the idea of a turn-key business or a business in a box as it was referred to. I felt more confident starting a business knowing I would have all the marketing tools, staging and decorating tips, and continued member support at my disposal. In addition, I especially liked that I was in control of my business company name, mission statement, and what services to offer.
Kelly Nordahl
Thanks to Home Staging Resources I felt very confident on my first appointment. The training has been great. When I use Member Support the time to get back to me is very short, this service is very much appreciated. I loved meeting the client with my portfolio full of information, it made me look very professional. You say what you mean and mean what you say, because if I have questions I can also look it up in my manual and the information is right there.
Thank you for putting together such a valuable resource and giving me the tools I need to be successful.
Sarah
I knew I made a good choice when I chose your program but I just had to tell you again. My mind is constantly cluttered with all the forms and packages I keep telling myself I need to put together. I am so thrilled to see you truly have thought of everything. I keep downloading your forms and checking off my own to do list! Every form I've told myself I needed I've found within your program. You are a fantastic resource. Thanks for everything...
Renee Nelson-DÈCOR ADVANTAGE
About Audra
Audra has personally trained thousands of stagers all over the globe. She is an Amazon Best Seller, RESA Innovator of the Year 2013, 2015 and 2017 and passionate about helping stagers and designers grow their business!
Certification Credibility Counts!
The Home Staging Resource (HSR) staging certification program was the first and one of only two home staging training programs that have been truly "accredited" by a third-party, trade association.
HSR has been serving the staging and redesign industry for over 10 years and has an A+ rating by the BBB.
Audra's Latest Posts...

I certified with the Decorating & Staging academy in 2006 - HSR training is filling in sooo many gaps - they had a great process for redesign, but nowhere the amount of awesome info on how to build a staging business - i am blown away by the difficulty of getting through all the material AND working at the same time - but I am THRILLED I am taking your course - best money i have spent in a long time!
It's SO much information; but I've learned quite a bit. I was overwhelmed at first but am getting more excited as the training progresses. I'm also getting more comfortable about my first staging job because of the training. To think I was stuck in my 9-5 accounting job (yuck!) and that I have an opportunity to do what I love while helping others.
Gosh, I really can't say enough about the training and experience. Haha! It's been a fantastic journey and I'm so glad Audra is with me for every step.
Valerie Skallerup
...
Inspire By Design
I am very pleased with the HSR certification program. It has given me a solid foundation to build my business.
Angel R. Booth
...
Vignette Home Staging
Lots of very helpful and interesting info... Looking at homes that are for sale a LOT differently now.
Heather Berres
...
HGB Staging and Redesign
The training was very informative, for both design and marketing. It was instrumental to building our business. We feel confident and prepared for our new home staging business.
Thank you Audra for being a strong mentor in the staging and design business.
Christi Myers & Lisa McManus
...
C&L Designs LLC
Love it! Just don't seem to have enough time in the day to read, listen and work on all the social media but I am slowly getting there. Your videos are very helpful and interesting. Always seem to learn something new! And, I love that your information is up to date....Thank you!
Lisa Fitzgerald
...
Front Door Home Staging and Design
Wow, I am so happy I went with the website option when registering for HSR Certification. Easy to use and make your own. This is essential to doing business and HSR did an amazing job at making it easy and accessible for me.
It looks beautiful and professional and expensive.
Kelly Thacker
...
MissionStaging
I have learned so much in one week! I have never run a business, so the information on getting the business up and running is super helpful. The step-by-step process that you outline is clear, and will enable me to provide a professional approach to the consultation. I appreciate the great forms, and the videos are informative and fun! I'm looking forward to getting to work soon on the website that I purchased--I'm sure it will be perfect for my business.
Carol Wheatley
...
Main Street Redesign
Like so many people who have a passion for decorating and an eye for design, I had the confidence to share my skills with friends and family. But the thought of starting a business in home staging and redesign was daunting! The HSR Certification Program gave me the practical knowledge and confidence I needed to refine my design skills and market and launch a business. HSR training prepares you to be successful at whichever type of service you are interested in offering: occupied staging, vacant staging, and redesign. This training is intensive and comprehensive and exactly what I needed to gain credibility in this industry.
Nathalie S. Blazevich
...
Feathered Nest Designs
I was always confident in my design and business skills but I knew I lacked the marketing knowledge to get my design business off the ground. I knew this is what I wanted to do; I just didn't know where to begin. I also wanted to differentiate myself from the competition. I am so grateful that I took the leap of faith and went through Audra's training. I have learned so much about the industry and her marketing knowledge is extremely valuable and thorough. Although I am just getting my business up and running, I now have the resources and confidence to make my business a success. Thank you Audra! If you are thinking about home staging as a career, you NEED Home Staging Resources.
Angel Lucia
...
Home Crafted Designs
This is a DREAM COME TRUE!!! I don't know whether to cry right now or shout for joy. Maybe a little of both. I am ready to start this business and am meeting with an artist today to confirm my logo, business cards, and web-site. I can't wait for my first job and Audra and her trainings were an intricate part of making this dream happen. If it weren't for her I would be that "hobbiest" she describes, and now I will be the professional that I desire to be; demonstrating to clients that I am organized, have a clear vision, and able to produce a coherent message to them that they can then take and use to increase the value of their home. Thanks Audra, I look forward to meeting you some day.
Laura Eaton Rodgers
...
Noma Staging & Design
I really like this training. I am extremely excited for this course and cannot wait until I am ready to start. I had someone contact me yesterday from the association website to inquire about this course. I told her it was fantastic, but I was only a third through it, but highly recommended it.
The training so far has been wonderful. I am trying to manage my training time with a full time job (trying to transition to home staging full time) and a hectic family schedule. I love that I can work at my own pace and revisit modules.
Mia Long
...
Moved By Design Interiors
This training is the most thorough, step-by-step training I have ever completed. I had very little experience on sales and marketing, making this course a perfect fit for me. I highly recommend this course!!!!
Dana Sullivan
...
Dana Sullivan Designs
I am so thankful to have found Audra and Home Staging Resource! I feel this training was VERY thorough providing me with all of the tools and resources to have a very successful career in staging and redesign. I would encourage anyone that loves design to invest in this training to start an exciting new career. I can't wait and ready to start! Thanks Audra & best of luck to all!!!
HSR provided a thorough education in all aspects of the staging industry.The online training and text made for easy to follow instruction.
Mark P. Zancanaro
...
Mark Zancanaro Design
Home Staging Resources is great training for the new home stager and redesigner! Everything you need to know is included and will help me get off to a great start and will be a great relationship for years to come. They are very encouraging and supportive!
So glad I chose HSR for my home staging certification. Audra did an amazing job of preparing me to launch my career as a home stager!
I did a lot of research into which RESA endorsed Homestaging company to get trained in. You are by far the best choice! You give so much attention to detail, have someone there actually on the phone to answer my questions, and go so much in depth on the marketing area...I really appreciate it! You have made me think of things I would have never thought of before. SO much goes into beginning a home staging business. I feel like your company helped me start at the beginning and "held my hand" as I learned more every day! Thank you so much!
Holly Meyers
...
Gray Staging & Design
Thank you Audra, you are an amazing woman! I appreciate the layout of this certification. It's really a no brainer because you have created and done all the hard stuff for us, we just need to implement the plan. So excited for my journey to continue. Thank you HSR and thank you Audra!
Kelly J Thacker
...
Missiong Staging
There are so many Home Staging courses out there but NONE like this one!!! The information that is provided in this course will turn your business into a huge success$$$
Barbie Wagner
...
Simple Solutions Home Staging
Thank you so much! I am so glad that I can finally do the work that I always dreamed of doing!
Mazuryk Vermeulen
...
Envision Home Homestaging
Hi Audra, I am very excited about the future having Homestaging Resource as my training. The training is great, I do find myself getting overwhelmed especially with all the different forms. I do have to remind myself that I can make my business my own and I don't have to memorize every word you have written.
Christina Delgado
...
Start Over Staging and Redesign
I am really enjoying the training so far. You have provided a ton of information for us and I know I will be referring back to once I get my business up and running. You have already put me that much closer and giving me the confidence I need.
Jennifer Burress
...
Open Door Interiors
I've taken my time going through the course, the first time through I was trying to do it while working a full time job. I've decided to go all or nothing, left my full-time job and have taken the course again in detail and have thoroughly enjoyed it. I've been going to open houses and making contacts with realtor, I've written blogs for their websites and they have been pleased. I've been invited to give presentations to realtor groups and found the materials provided very helpful. Thank you so much for this course, I plan on staying affiliated with HSR for the long haul. Stay tuned for many of my success stories.
Linda Harris
...
Linda's Elegant Staging & Redesign
Audra, It has been a very informative training. I learned a lot. I am always reading and taking business and design seminars and I can say that your training is the most complete training I have ever taking specially in How to start a Staging business. I appreciate your enthusiasm and willingness to teach all of your secrets step by step. I expect to increase my business and be able to give you great testimonials in the near future. If you come to Miami, I would love to meet you. Thank you, thank you, thank you!
Aimee Lopez
...
LC Designs by Aimee
Having a degree in Interior Design, I felt that I knew everything I needed to know about designing, but Home Staging is very different and I found HSR to be a huge help in starting my business.
Tricia Hutman
...
Zacs International
I am having a lot of fun and learning so much more than I thought I already knew as an interior decorator.
Lana Hagenbucher
...
Design X2
I'm loving it so far! I have been staging for about two years and I've learned a lot of tips. I love how you set up the business side of things as well! Very organized!
Cherie Ryan
...
Ryan Stage + Design
I found the vast majority of the material contained throughout this training to be incredibly helpful. I especially appreciated the enormous number of resources (especially the templates!) that were made available to help ensure we were able to quickly stand up our business without having to spend an exhaustive amount of time creating all of the necessary forms, emails, agreements, etc. from scratch before getting started.
The social media components of the training were excellent (thank you for helping me finally understand how to use Facebook ads!). Even for those of us who consider ourselves to be somewhat technically savvy, learning how to maximize the various social media platforms to build/expand our specific area of business was invaluable.
Chad D. Arsenault
...
Interior Revolution Design
I am thoroughly enjoying all the videos and so very thankful for having such good information. You have put your heart and soul into this! Your investment of time, research and vast experience for the best home staging business/marketing plan truly shines!
Michelle B. Chandler
...
Cre8tive Spaces
HSR's Home Staging Certification program is absolutely the most comprehensive training program out there. Audra covered everything from A-Z and more! Before I decided to go with HSR, just like everyone else, I did my homework. I've researched other training programs out there, and the more I compare what HSR offers, the more I became convinced that HSR's home staging program was the best choice for me. I started this program with a great passion in home design, yet, I ended up with a wealth of knowledge in not only home staging & redesign, but also in all of the "how-to" to start and manage my own business. That for me is the most important aspect of this program. It's not enough to just know how to pick and place furniture, it is just as important to know how to run & manage a successful home staging business. There are plenty of competitions out there, but knowing that I'm an HSR grad/member, and that I have gone through this rigorous program, I feel more confident in presenting myself to my future clients. If any of you are thinking twice about choosing HSR, trust me, you will not regret. It is worth every penny!
Aura-Aurea Celzo Sule
...
R.S. Home Staging & Design
I learned so much in this course! All the questions I had before taking this course were definitely covered and answered in abundance, this was such a great investment, now to put all this together and start my journey!


Timisha Taylor
...
Upstaged Home and Interiors
This course is phenomenal. I am so happy to have chosen HSR because other courses I researched did not provide this extensive training like Audra gives. She leaves no stone unturned. When she tells you something she actually explains it step-by-step. So many people when they teach leave you hanging in the air without telling you and actually visually showing you exactly what to do and why you need to do it. The HSR course is so thorough that I know I am prepared to make my business great. Knowledge is power and this is one powerful course. I can't thank Audra enough. She is such an inspiration. On top of all this, the course is fun. I found myself laughing and enjoying it through to the very end. I did not skip anything because it was just too interesting and informative.
Anna Marie Sirimarco Stone
...
Staging Pays Off
Going through the Home Staging Resources training gave me the confidence to start my own staging business. The support and information Audra and her team have given me is exactly what I needed.
Liane Jacobs
...
Sunshine Coast Home Staging
Audra, this training has been jam-packed FULL of information! It's the most comprehensive program by far! I'm so excited to be a part of the HSR family!
Katrina McCarron
...
Renewed Elements
The training has been very informative for both the hands on staging aspect and business start up guidance. As with any new business there is a lot to learn.
Lisa McManus
...
C & L Designs LLC