21-Day HSR Home Staging Certification Enrollment

A Real Estate Recognized Certification!

Join an elite group of stagers and redesigners who have become certified with HSR! Our all-inclusive, home staging certification program in both home staging and redesign offers the most advanced and comprehensive training in the industry!
The program is comprised of a self-paced, online, all-inclusive training that uses a 300+page (Priority Mailed) HSR Training Manual, live webinar sessions, on-demand videos, 100+ forms, a member social network and step-by-step home staging training guides in order to get your home staging & redesign business up and running quickly, easily and professionally.
No Unhappy Clients!
72- Hour Guarantee

---
Home Staging & design training




Premium Website

Hands-on training

advanced Color training
Become An HSR Certified Professional Home Stager & Redesigner
No Other Training Can Compare to the Depth of Resources, Materials and Value We Provide to Our Students...Don't Settle For Less When It Comes to Your Business Success!
Save Over $100 With Our Full-Payment Plan!
Two Payment Plan
HSR Certification in Staging and Redesign

Membership & Access for a Year
Two split payments of $525 over 30 Days

---
Best Price When Paid In Full Today!
HSR Certification in Staging and Redesign

Membership & Access for a Year
Save Over $100 & Buy Today!

---
Three Payment Plan
HSR Certification in Staging and Redesign

Membership & Access for a Year
Three split payments of $385 every 30 Days

---
Best staging training available!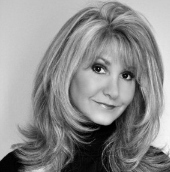 Kristine Ginsberg
RESA Stager of the Year
After researching home staging and redesign certifications for many hours and days, I kept coming back to Home Staging Resource. It was orderly, comprehensive and realistic. I knew I was not going to be able to offer my clients the best experience with just a weekend of official training. I wanted to know all the best practices and tricks of the trade! I have finished the training and now feel confident and prepared to take my first job. Thank You Audra!
Excellent! I've learned so much already and is eager to learn more. All the questions I had before are being answered ten fold, I love this course so far!
Misha Taylor
- Upstaged Home & Interiors
You are providing all the education and resources needed to quick start a professional, organized and profitable business. There is a lot to learn and you relay it in a thorough and logical format. I mostly appreciate the business development portions and having forms already prepared (so I don't have to reinvent the wheel). You are giving me a HUGE head start by guiding me with the best policies and procedures to formulate the business of my dreams! Thank you!
Maggie Craig
- MMH DESIGN
I love it.....it's very comprehensive and thorough. I like the videos and the extensive detail that is provided.
Lorie L Corica
- Ideal Homes Designs
The HSR training I received is packed full of important and useful information, thoughtfully compiled and thoroughly planned out to consider the many facets of running a staging business. The most important aspects for me include how best to market your business for optimum success and the many business forms that help create the confidence needed in getting your business up and running quickly. Thank You, Audra!
Liz Fox
- Bee Hive Organizing
The Home Staging Resources, Audra Slinkey's staging and redesign course, is extremely comprehensive! It contains an abundance of information about design, business models, marketing, and branding. There are multiple lists, how-to's, photos, forms, and options for building my business. I will have everything I need to be successful -- no matter what the situation. In addition, the course provides wonderful resources to complement HSR's material. Thank you, Audra, for being so complete in your training. I will go out equipped with more than enough to get started and will be able to refer back to training and sources as I expand and shape my business. –Lissa Raines
Lissa G. Raines
- Joco Home Staging
The training provided by HSR is absolutely top notch. I have learned so much over a short amount of time and cannot wait to apply it. Not only did I get the chance to hone in on my design skills, I also learned how to build a website, market my business and connect with vendors, dealers, realtors and form critical relationships. HSR provides a comprehensive, yet manageable approach. Before starting this journey I researched several other programs and eventually selected HSR & couldn't be more pleased.
Audra, you are such a wonderful teacher. Thank you for explaining things in terms that I can understand. I am absolutely loving this course & cannot wait to complete it so I can finally leave nursing & pursue my true passion of home staging! My real-estate agent really urged me to pursue my passion and you have helped to boost my confidence as well. I have been in nursing for 10 years and the business aspect is what really intimidated me. Thanks to you, I now have a better understanding and the business side makes more sense. I felt like Audra was there with me, guiding my steps. Thank you, Audra! You are my hero 🙂
Lindsay Brooke Gillen
- Succulent Spaces Staging
I think the training is extremely helpful and inspiring. I wish there were more hours in the day so I could just keep going!
Larissa Sweetland
- Sweetland Interiors
Audra's training is comprehensive, I appreciate all the valuable information! I especially appreciate her genuine desire to help me be successful. Audra is so encouraging and that helped me when I felt bogged down with new info! Thank you for fabulous training, support and care! I already have my first client!
Kiki Oji McNair
- Kiki Staging & Redesign
The Home Staging Resources certification course was exactly what I was looking for when I decided to do home staging and redesign as a profession. The wealth of information provided in the course has been informative and truly helpful. I love that I will be able to go back and review relevant materials anytime I need to in the coming year as I am growing my business.
Kally Kilen
- Calla Lily Interiors
I absolutely love it and am so excited about this path I am venturing down. Thank you! I (without a doubt,) chose the right training program. This is going to be a life changing move for me!
Jenifer Egan
- Mystic Home Staging
What I learned in the HSR course was invaluable. Everything from the business and marketing aspect of staging and design, to the creative, it was far more thorough than I ever dreamed! I feel so prepared to get started and succeed! Thank you Audra!
Jana R. Farres
- JF Staging & Design
I love the training so far. Despite working full-time, I've been so excited that I've completed the first week in exactly a week (which I wasn't trying to accomplish but I was enjoying it and am eager to finish). I like that you give a lot of options in your material so that I can choose what works best for me right now. For example, you give several different staging reports, pricing options/names for the packages, etc.
Jaime Hale
- Jaime Hale Home Staging & Redesign
I want to thank Audra for this amazing course! There is so much information and education provided that gives you the confidence to truly start and run your business successfully. From all the design materials and education to the complete forum of marketing and social media, I have truly gained a vast amount of knowledge which is helping me to prepare and launch with confidence a successful home staging and redesign career. I also did purchase the website through Home Staging Resources which I am very happy with. With the training included, it makes it very easy to get your site up and running and looking how you would like it too. I highly recommend this course to anyone looking to go into the field of home staging or home redesign. Thank you!!
Holly Young
- Grace Designs OC
I knew how important having the right training would be. That is why I spent a lot of time researching online. Your name came up on any search I did, so I knew you knowledgeable about online marketing. I was able to go through some of your videos about why your training was important, and I was impressed. So, I called some of the stagers listed on your directory, and they all gave you high grades. But, the most impressive thing that made up my mind was that you answered your phone when I called for additional information. In my past career, I was the vice president of online development and marketing and you reinforced the tactics I used, as well as, enlightened me on some additional things I could do. Thank you very much.
I think it is amazing you tell everyone that they will be over whelmed and that it will all come together in the end. The part about being overwhelmed is dead on. I am an Illustration/ artist by education but running a business:? Tax forms? Licenses? Insert blonde head swimming here........I am mid training so I hope that as you said, it will all come together in the end. I KNOW I have the talent to make my business successful.
Diana Sklenar Hallberg
- DSH Spaces
This training has given me the information, forms and training I needed to become confident and professional with my design skills. I appreciate the process that Audra has created for us to follow! My appointments should be much more smooth and organized now!
Dawn Marie Stockbridge
- Dawn Marie Stockbridge Staging
After I made my decision to start a new career in home staging I began researching training options. HSR offered everything I was looking for. The constant communication from Audra and abundance of information she made available for free, before I made the investment, gave me piece of mind that I would be getting my moneys worth. I wasn't disappointed. The training was thorough and gave me everything I needed to get started. The resources available through this membership are beyond comparable.
Dana Voulopos
- A Simple Change Design
Thank you Audra, I have enjoyed taking your course, it is extremely informative giving me confidence needed to officially start my new business. You've covered it all. I will continue to be a member to stay informed and current. Thank you !
Christine Paiva
- Christine Paiva Interiors
This puts everything together for me. We are a lot alike in that I like to be very organized and have a process I follow. The step by step so far is great, my business is set up and I'll be ready for my first customer!!
Chris Butcher
- Chris Butcher Designs
I LOVE it!!! It is very informative, clear and easy to follow. Each lesson I complete builds my confidence a bit more and gives me the tools to be a successful home stager and redesigner. Thank you!
Carmel Topinka-Pennington
- Sweet Spot Staging
The Online Advantage
100% Online Training - All-Access, All the Time, so You Can Hit the "Rewind" Button


Self-Paced - Membership is for a Year!

No Expensive Travel
Toll Free Number for Complete Support!
Business Directory Listing in the Most Trafficked Staging Directory Online!

Certification in Both Home Staging and Redesign/Interior Styling!
​Learn BOTH Staging & Design!

Professional Certificate Delivered Electronically After You Watch the Week 3 Overview Video


PDF and Social Media Shareable

Never Lose or Damage It!
Certification Logos for Download

Third-Party Accredited
HSR Was the FIRST to Become RESA Accredited Back in 2009!

Audra Personally Trains Each Student

Accreditation Matters and Creates Accountability!

A+ Better Business Rating!
​We Have a 100% Satisfaction Rating!

Our Students LOVE Us!


Best Reputation for the Longest Time
Most Recognized Certification
Agents Recognize the HSR Logo Because Our Members Are the Best in the Business!


Launched in 2006, Over 10 Years of Excellence in Training!

Certification of Excellence!

Most Innovative Product & Trainer
​Most Awarded RESA Innovative Product and Service - 2012, 2013, 2015 and 2017!


Best Reputation for the Longest Time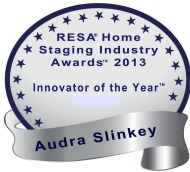 Member Private Social Network
888 Number for Instant Support!
Private Member Network for Q&A


10,000+ Before & After Photos to View

600+ Searchable Forum Q & A
Local Groups, Events & Member Search
American Society of Home Stagers and Redesigners Membership
Business Directory Listing in yet another very trafficked staging directory!
Logo for your website & Materials
Home Staging & Critique Videos
Over 40 Hours and 35 Homes from Across North America

Videos Showing Exactly What Was Done and What to Propose in the Home

Detailed Staging Day and Consultation Walk Through Videos
Daily Staging & Design Modules
300+Page, Photo-Filled, Downloadable, Daily Design Lesson Plans

Principles & Elements of Great Design, Comprehensive Color Guide, Room by Room Staging and Redesign, Furniture Layouts, Feng Shui, Windows, Organization... Everything Staging and Design!
Training Manual Shipped to You!
Hard Copy 300+Page Training Manual Priority Mailed to Your Door!
Tabs for Each Week's Worth of Materials


Walks You Through Step-by-Step

Corresponds with Online Member Area

Includes All the Guides Below...
NEVER Re-Invent the Wheel!
100+Forms in Word to Download & Easily Customize


Includes Contracts, Price Sheets, Proposals, Sales Sheets, Action Plans for All Aspects of the Staging and Design!

No Other Training Comes Close to Providing This Amount of Resources!



Privileged Membership & On-Going Live Training Webinars
Access to Ongoing Training Additions, Trade Discounts, Forms & Resources

Access to Live Webinar Training Q&A Monthly
HSR Planning Checklist & Example Training Calendar to Stay on Track!
21-Days of Training Organized in Calendar Format (about 4-6 hours/day)
Hard-Copy Checklist to Check Off Items Completed as You Go Through the 21-Days

HSR Guide to Success!
We Have a Specific Process & Business Model with a Record of Success!

Use Our 8-Step Staging Plan that Client's Understand and Real Estate Agents Love
Pricing Strategies to Get You Noticed

Similar to a Franchise, we give you a process and a plan that gives you instant credibility, connects client's to your business and has a track record of success. Minus the royalty fees...we know what works!
All About Redesign - A Step by Step Model for Success
We provide a specific process and model for Redesign with a track record of success
Leveraging Internet Technology to Simplify Your Client Interactions & Engage Them
All Forms Provided from Emails, Pricing, Proposals, Life Style Questionnaires, Agreements, etc...

Sales Sheets, Offers & Downloads
We Provide Over 10 Sales Sheets and Deliverables for Your to Customize
Use Our Sales Sheets to Collect Emails
Updated Statistics & Compelling Verbiage

Exactly What to Do to Get Started!

Consultations that ROCK!
We Detail Exactly How to Structure, Deliver, Upsell and What to Say
Critical Questions to Ask and Confidence Building Process Leaves No-Stone Unturned...You Will LOVE This!
Video Training to Walk You Through

Vacant Staging Guide

We Detail Exactly How to Slowly Build Your Vacant Business
Avoid the Pitfalls We See Stager's Make!
We Connect You With the Right Vendors
Multiple Ways for Pricing & Proposals Depending on Your Capital
Extensive Forms and Video in this Section

Designer Discounts for Graduates!

We Connect You With Trade Discounts for Wholesale Pricing and Shopping!
We Have the Largest List of Over 100 Vendors Like Pottery Barn, WayFair, etc..
Furniture Rental, Retail, Window Covering, Flooring, Paint & Art

Video Training on Getting Resale License, Shopping Wholesale and Best Sources

Real Estate Partner Plans

We Detail Exactly How to Connect with Agents & Build Lucrative Partnerships!
10-Page Realtor Partner Plan that Makes Agent's Presentations Look Great!
Several Realtor PowerPoint Presentations
Open House Marketing Strategies that Work

Extensive Forms and Video in this Section

Model Home Staging & Builder Marketing Section

​We Detail How You Would Price, Shop & Process A Model Home Staging Project

We Detail How You Would Market Your Business to Builders
We Luxury Level Price Points and a PowerPoint Presentation for Marketing
How to Create a Vision Board for Clients and Best Software to Use!

Holiday Design Training & Process

We Detail Exactly How to Market and Process This Fun Service!
How to Define the Client's Style
How to Price and Market this Service
What to Bring and How to Re-Purpose

Grow Your Business Over the Holidays!

How to Add "Organization"

​Bonus Webinar with Guest Speaker

We Detail How You Would Add Organization to Your Services
The Easiest Way to Market Organization, How to Price and Process This Service
Best Way to Get Recurring Revenue

The "Business of Windows"

We Connect You to Wholesale Window Covering Companies for Great Income!
Make Money on Window Coverings
Become a "Dealer" if You Want
HSR Library of Resources

Large Real Estate Resource and Knowledge Base Link Area
Photo Idea Galleries, Quick Fixes & DIY
Veteran Member Marketing Advice

Advanced Live Webinar Training

We Love Webinars and Our Industry is Always Changing!
Veteran Interviews, RESA Conference Recap, What's Working Now Webinars

Your Training Should Grow With You!
5-Step Marketing Plan for Instant Success - We Know What Works!

Marketing Strategies Evolve, so You Need a Training Company that Knows What Works!
We Have a NO COLD CALLING Approach
Marketing Plans by Demographic, Marketing Calendar, Step-by-Step Process
Our Members Are Busy!

HSR Competitive Difference!

Audra Knows Internet Marketing!
Her Background Before Becoming a Stager Was a Published Author & Speaker on Internet Marketing

Your Business + Internet Marketing = Your Phone Ringing

One-Click, Discounted Instant Marketing Materials to Save Time!

Over 25 Styles You Can Edit Quickly
Access to VistaPrint Discounted Dealer Portal for Deep Discounts!

It Takes Months to Build Branded Materials, so We Save You Time!

Swap the Photo and Info for One-Click Ordering
Free, Easy Ways to Brand Your Biz

Step-by-Step Video Walks You Through Branding, Editing Images, Looking Your Best!
Free Image Editing and Logo Creation
Using Images & Video to Market Online
Automate Your Sales Funnel

Automate Your Facebook Ads

Drive Traffic to Your Website

Build Relationships Automatically

Put Your Marketing on Auto-Pilot
Create Your Portfolio Easily!

Best Ways to Showcase Your Photos Online and Offline
Forms to Include in Your Sales Portfolio
Simple Tricks to Make the Photos Shine!
Websites that WORK for You

We Detail Best Practices for Websites

We Are Experts at SEO for Staging

We Give You a Plan for Website Marketing

We Tell You the Mistakes Stager's Make, so You Can Avoid Them!
Connect to Over 20 Directories!

We Show You How to List Your Business on Google, Yahoo and Bing
We Give You Direct Links to the Best Directories Online, so Your Phone Rings!
We Walk You Through Using Houzz
"Systems" for Your Business

The Best Email Marketing Program

The Best Project Management Program

The Best Payment Processor, etc...

We Tell You the Best and Free Resources for Your Business - What Works and What Doesn't!
Using Social Media Efficiently

Stop Wasting Time on Social Media that Doesn't Bring You Business!

Follow Our Easy Plan for Which Social Media to Focus On and Automate
We Also Walk You Through Facebook Ads, Instagram, YouTube, Pinterest, etc...
The Art of Getting Referrals and PR

How to Build A Referral Base

How to Connect with Publishers - We Give You A Contact List of All of Them

Example Press Releases and Referral Forms

Six Tips for Successful PR
How to Blog for Business

Stop Wasting Time on Blogging UNLESS You Have These Activities in Place!

How to Blog for Search Engine Optimization
Compelling Titles to Get Reader Attention
Become the Design Blog Guru in Your Area
Direct Mail & Advertising for Success

Seven Rules for Direct Mail

Direct Mail to Sellers, Agents & New Home Owners with Example Letters/Verbiage

Online Tools to Automate Your Campaigns

Example Scripts for Every Aspect of Your Business!

How to Make a Cold Call

What to Say to Close the Deal
How to Find the BEST Agent Clients and Contact Them
How to Connect With Real Estate Offices
See What's Inside Our Members Area>>>
No Other Training Can Compete With the Level of Resources, Forms, Tools and Video At Your Fingertips.
Don't "Settle" For Less!
Two Payment Plan
HSR Certification in Staging and Redesign

Membership & Access for a Year
Two split payments of $525 over 30 Days

---
Best Price When Paid In Full Today!
HSR Certification in Staging and Redesign

Membership & Access for a Year
Save Over $100 & Buy Today!

---
Three Payment Plan
HSR Certification in Staging and Redesign

Membership & Access for a Year
Three split payments of $385 every 30 Days

---
Got a Partner or Employee in Your Business?
Partners and employees get 50% off the cost of the HSR Certification Training!
Do You Want to Split Total Payment For Partners?
$945 + $470 Added Partner - Divided By 2 Partners = $707.50 Each Partner
Staging Training Checklist
50 Things to Look for in Your Training Research...
Certification Credibility Counts!
The Home Staging Resource (HSR) staging certification program was the first and one of only two home staging training programs that have been truly "accredited" by a third-party, trade association.
HSR has been serving the staging and redesign industry for over 10 years and has an A+ rating by the BBB.