Thank you for Signing Up!
Click the button below to start the download and look in your "Downloads Folder" for your zip file:
Want to learn even more? Check out our Certification in Staging and Redesign:
Jennie Boller
Jens Home Staging
Home Staging Resource is so much more than a training company. It is a wealth of knowledge and resources that helps to guide you on building your business from the ground up or expanding your existing business into a variety of other markets.
Patricia Navarro
Refined Home Staging & Design
Wow! What a wonderful training! HSR came highly recommended and did not disappoint. Thank You!
Brooke Craig
Brooke Craig Interiors
The HSR training has been phenomenal! The thorough and easy-to-follow videos, readings, and handouts have helped me feel very prepared to launch my staging and redesign business, even with very little prior staging/styling background. Well worth it!
Jessice Lynn Smith
Spotlight Staging & Design
I have been in the home staging industry for almost 10 years and until recently I didn't think having formal training was necessary. Audra provided me with invaluable advice in terms of marketing strategies and alternative revenue streams! I cannot wait to implement what I've learned and grow my business! Thank You Home Staging Resource!
Ann Pershing
Show Simply Home Staging
Wish I had done the training before I started my business!
This training far exceeded my expectations. It covers every area of Home Staging & Redesign. All the social media information is great!
Chanell Miller
A.L.O.F Home Interiors
Audra's HSR program is amazing! It's very detailed and is something I wish I had found years ago if I weren't to afraid to follow my passion. I took my time getting through the material but remembering my "why" pushed me past my fear. Now, as an HSR grad, I am confident I have the tools to be successful...I'm ready! Thanks Audra.
Jennifer Van Buskirk
The Neat Boutique
I am amazing at how comprehensive the training materials are! I definitely got my money's worth and have all the information I need to have a successful staging business!
Whitney Nelson
Whitney Nelson Interiors
I loved this training! It made me so excited to dive into the industry, and provided me the knowledge and support to do so thoughtfully. I appreciated the strategies Audra presented and different avenues of potential income, and most importantly, the forms and templates to make starting the venture easy and painless. I took my time, read the guide and watched the videos. Some I even re-read or re-wacthed! You will find something new and valuable every time!
Kelly A. DeTommaso
Elegant Transitions
I am so glad that I chose to get certified through the Home Stagers Resource. I had previously gone through home staging certification through another company but felt ill-prepared to begin my business. Audra's Home Staging Certification is very comprehensive, covering the business of Home Staging, Getting your business started, the art of home staging, marketing your business, and even redesign for home owners looking to enhance their current homes. I am now confident to begin my new career as a home stager, organizer, and redesigner. I would highly recommend that if you are looking to getting into this business, you look no further and sign up through HSR!
Atusa Darani
Atusa & Company
The HSR training is amazing! Lots of valuable information has been covered. very organized in terms of the flow of the material. Moreover, having all the forms and instruction is a treasure to an organized business kick off ! Audra, I am thankful to you for all you have done over the past years to give Home Staging a national and global reputation and credit that it deserves.
Gail Morin
Gail Morin Design
I am ABSOLUTELY thrilled with this training!! Although it's taken me 2-1/2 weeks to finish "Week" 1, I couldn't be happier. I am EXTREMELY detailed oriented and realize that I am building my Brand so I want to make sure that I start with a solid foundation (setting up my sole proprietorship and obtaining all of the necessary licenses/tax reporting, etc). I am also watching TONS of before and after videos as well as researching my target audience and competition...WHEW!! I was telling my brother (retired #2 at IBM worldwide - I'm the poor relation, but not for long!!) this morning how impressed I am with everything that you have to offer and how instructive your videos are. I researched EVERY home staging company on the internet and am so happy that I chose you!!! ...THANK YOU, THANK YOU, THANK YOU!!!!!!
Miriam D. Charles
Houston Property Stylist
I took a two day staging course last fall before I heard about HSR. Once I found HSR I was intrigued, but wanted to make sure I was taking the right course for me. I noticed the HSR Certification logo on many different home staging business websites I came across. I also looked into other courses (some costing twice or three times as much, none lasting longer than three days). I'm sure those courses are probably good enough for some, but I didn't see the real value like I saw with Audra's course. Three weeks of training WITH design modules? Over 100 business forms that I can instantly have at my fingertips to use for my business? None of the others came close. I'm so glad I signed up for this course! Each week is laid out and explained beautifully. She literally thought of everything!
Gail Morin
Gail Morin Design
I am thrilled that after extensive research, that I chose HSR! The training is comprehensive, the support from Audra herself is phenomenal! I have had occasion to email her twice with a same day response! The inexhaustible up-to date resources are incredible! The HSR Community of Stagers are AWESOME! I am a Senior Citizen with no previous social media or website building experience; however, the instructional videos and training manual gave me the confidence to try to master these areas without the expense of outsourcing or giving up control. I purchased the premium website with my training and find it to be superior to many others I researched. Thank you Audra, the Staff and the HSR Community for your expertise, resources, encouragement and training!
Melissa Wilson
Melissa Wilson Designs
I knew I wanted to launch a staging business but had no idea where to begin. I researched several courses and Audra Slinkey's seemed like a no brainer to me. She was engaging thorough and fun to learn from. The biggest issue I knew I would face is putting together the business and marketing side of my business. This course was EXACTLY what I needed!
Dina Ferguson
Debut Home Staging
Wow! That is the only way to describe this training. As an entrepreneur and design professional wanting to shift gears into the staging platform, I found this training invaluable for the business and marketing expertise. I can't thank HSR enough for sharing this information and motivating me to expand into this next phase.
Flor Lydna
Transformations Home Staging
HSR's certification training exceeded my expectations, it is a very complete training and covers everything, the business part, marketing and the staging/redesign part. I feel way more confident now. Honestly, before I started the training I had no idea how to begin my business! Now I feel confident and have no doubts that I will be successful! Thanks Audra!
Byanca Balian
The Home Artisan
I am so glad I chose HSR to get my training and certification. Audra you have been an inspiration and I have learned so much from you. Thank you
Liz Reed
Upstage Interiors
Wow! Can't thank Audra enough for walking me through the entire Home Staging Resource training certification. This certification gives you all the necessary tools to prepare for a successful home staging career. The combination of the reading material, videos, forms and support made this such an great experience to go through. I finished the course feeling more than prepared to move into a new and exciting career in Home Staging.
Rachel Jennifer
Rachel Jennifer Interiors
Taking the HSR certification training was a great boost for my business! There are so many ins and outs to this industry, and as Audra says, why reinvent the wheel? I'd rather focus on delivering results for my clients than being bogged down with administrative setup tasks. Thanks Audra!
Michele Long
Stylewise Home Staging
When I began my certification training with HSR, I never could have imagined the amazing tools and instruction that are included with the certificate course. I hesitated for months trying to decide on the best course for my needs. I chose it with HSR. The endless forms that are included take all of the pressure away of starting a new business so I can concentrate on doing what I love. The beautiful and professional website that HSR has available has saved me probably weeks of set up if I were to do it myself. Audra is extremely detailed, knowledgeable in her field and an expert in the field of home staging.
I've been staging properties for the last 3 years and have always wanted to go deeper in this business. Until now, I didn't feel I had enough training to turn my love of redesign into a real business. HSR has given me the training, the forms and the confidence to move forward. I can't wait to see what is ahead!
I am so glad I chose HSR for my Home Staging and Redesign Certification. After researching various certification options, it was clear that HSR was the right choice from the start. The education, the access to resources and materials, and their connection to RESA, not only makes them a fantastic program for certification purposes, but also for future success.
Jessica Humphreys
Stage To Sell Virginia
I'm taking over an existing small home staging company and I think the HSR training is really going to help me grow this business and make it my own. Sometime when I feel overwhelmed destined to failure, I remind myself that I have a wonderful, proven step-by-step guide and I just need to move onto the "next step"!
Amy C. Scarborough
Happy Is The After
Going through the HSR certification training has been a total game changer. I have gained so much knowledge, not just about staging but how to run your business. The staging part I had down pat. However, I know now that my business would have suffered on the marketing (web design, presentations, bold, etc) end had it not been for HSR.
Elizabeth Pollard
EP Home Staging
HSR's training and certification program was exactly what I needed to help me turn my design hobby into a business. Audra's wealth of knowledge and experience is invaluable, and I am so glad I chose this program to jump start my home staging business.
Cricket Martin
The Prospering House
I tried to train myself with all sorts of books, websites, and information and put off investing in certified training until finally I knew I could not do it alone. Immediately, on Day 1 of HSR training, I knew my money was well spent and every hour devoted to the training would be useful, informative, timely, and it would and IS ALREADY getting my business off to a solid, successful start!
Karen Cohen
Bella Design Staging
I have recently completed another Home Staging course. I was told to check out your website afterwords. I wish I had come to you first as I have learned so much more valuable info from your course. You cover everything and there are no grey areas. I have recommended you to several of my friends wanting to learn how to home stage and one has already signed up and started with you. Your voice and demeanor had me at hello!!!
Trina MacPhee
MacPhee Interiors
The Home Staging Resource Training has exceeded my expectations in home staging and redesign training. HSR provides so much information on each topic with extra links to additional resources. The videos are extremely helpful as they provide examples on what to say and do, how to merchandise a home, home staging critics and how to have a successful staging and redesign business. HSR gets you set up for business quickly as it provides the forms, templates and marketing resources you need to get started. HSR has great customer service and Audra promptly replied to any questions I had. I highly recommend HSR for your staging and redesign training.
Kathy Plunkett
Key Home Design
The comprehensive guide and training has really provided me much more insight and knowledge than any other training class I took in the past. Wish I came to you first. You are a delight.
Cristy Smith
Elan Staging & Redesign
I just completed the HSR training which is by far the best certification program out there!!! I researched a lot of the staging training companies, and you will not receive all of the knowledge that Audra shares in any other program. You get so much information and resources that it is mind blowing. I can't wait to get my business up and running!!
Carolyn S. Plummer
Carolyn Plummer Designs
LOVE, LOVE, LOVE Home Staging Resource (HSR) and can't say enough positives! Audra Slinkey's approach and bandwidth of knowledge is remarkable!! Her training and the website package is completely worth it! Such a great value for the money! Not only does the course teach you how to stage and design; it's a course on how to establish your business, create your brand and the steps to grow your business. Audra Slinkey is the home staging, entrepreneurship & marketing guru! SO happy that I've been through the HSR Course and purchased the premium website package! I feel so prepare to start my new business, plus HSR and the team of other stagers I can network with through Stagers Connect lends tremendous support learning and keeping up to date on this amazing industry! Kudos to Audra and HSR!!
Jacqueline Tillery
JST Real Estate Interiors
I just completed my training! I must say, this training was very informative, very information packed, and very helpful. You would be hard pressed to find a comprehensive step by step guide to setting up your own business anywhere like this! Guys, this is your business wrapped in a bow! Can't get any simpler than that! Thank you Audra 1000 times over!
Exceptional training! I have taken other home staging classes and HSR is the best by far. The amount of knowledge and material is superior and being able to take the course at my own pace allowed me the flexibility I needed to learn and pass the course on my schedule.
Ginger Rampaul
Impress To Sell
HSR made it so easy to understand the many aspects of getting my home staging business and up and running. The information is so easy to reference in the training guide and online. I am super excited to put all this training into action! Thanks Audra :)
Jennifer Marie Rosa
JPR Redesign Company
At a time in my life that I was looking for big change and an opportunity to reinvent myself, this training rocked my world! It was just what I needed. It has provided my with a multitude of learning tools and resources that I will continue to come back to to grow my business refresh my memory. Audra's model, like all good teachers, showed me where to look, but not what to see. I can't wait to launch my business!
Dana Denton
A Bungalow Design
Audra, (and team ) I would like to thank you but words will not convey. I have always worked in a creative businesses and bought /refurbished many homes. I am always the go to friend for design advice and I too pour over local real estate, yet I had never thought of staging ( vacant's ) . After starting this course I can see the need in my area and I am hopeful that with your amazing training and CAN DO ATTITUDE I can make it work... thank you....
Pete Appezzato
Get Staged
This was a great roadmap to get my staging business off the ground!
Theresa Ceglio
Stage Me Classy
It truly has been a pleasure learning from Audra! She provides soooo many wonderful resources for you to ensure you enter this field of Staging and Redesign effortlessly. I highly recommend this program to anyone thinking about becoming a home stager or redesigner and I look forward to continually growing and learning from this savvy entrepreneur.
Carol Church
Decorating Chick, LLC
Wow! The certification is very in depth, way more than I was thinking. I will have to say "I really got my money's worth"!! You (Audra) cover every little thing. I'm very pleased with everything. My husband is also! He brags about me every chance he gets. We are really looking forward to starting up our own business together. I hope to be able to employ my two grown sons and my husband one day. I t may just be sooner than we think! That would be my dream come true! A BIG THANK YOU Audra! You are awesome!
Narmadha Mylsamy
CNS Home Staging
I was a software engineer and had so much love to do Home decor and wanted to follow that passion. Until I found HSR I was little lost in that dream. I am glad I found HSR and would have never got so much information anywhere else. HSR has all the great information in the training from beginning to the end. Before signing up for this program I had a vision that I will be fully trained with home staging details but now I am 100% trained for how to start this business and make it successful. That is "THE BEST" about HSR. Almost done with the training and excited to start my business. Thanks Audra for all the emails and your prompt response to my questions. I don't feel this as an online training. Your responses to my emails feel like a classroom training.
If you are on the fence about taking the HSR's training, you should know from my experience, it's incredibly well organized and offers an abundance of first hand staging and design strategies. The program is "soup to nut". You learn business, marketing, design and so much more! Go for it!
Aimee Musgrave
Serendipity Home Styling
Audra's training was very thorough, practical and informative, from creating a brand, pricing competitively and putting it all together. I feel confident in knowing I have received the best staging training out there! I am truly looking forward to putting my training and skills to work, and knowing I have Audra and former students as resources to help me propel my business forward gives me added confidence!
As a person who has always loved to design by instinct, and as a newly licensed real estate sales agent, I wanted to be able to provide my clients with more than one area of expertise in the selling and/or purchasing of a home. I feel confident with the training I have received through HSR to execute the services of staging, design, and redesign. Becoming certified through HSR as a professional home stager and redesigner brings confidence and pride knowing that I have received the best training in the industry. I offer my sincere thanks and gratitude to Audra Slinkey.
Amy Beers
House of Sheldon
Audra has sincere passion and dedication to the staging industry as demonstrated through her training. I chose to embark on this journey with Audra as a trainer because I like her realist approach to business, her positive attitude, and attention to detail in her training materials. Education and learning is a necessity for me as I am curious by nature. Audra far exceeded my expectations as I learned more through her course then I could have anticipated. Thank you, Audra.
Caryn Irwin
Staging & Design Caryn
This training was so much more then I ever imagined it would be! The information on how to market and brand my business was real eye opening for me.
Sandi Henrici
Passion Home Designs
By far the best educational training program I have ever seen. The training is so extensive that I feel that it gives a big bang for your buck. I would also highly recommend the "Certified Color Expert" training program if you want to learn about the rules of color. And if you love color then you will love this program! Audra has done an exceptional job on both training programs with associated marketing advice for each.
The HSR training was extensive, and helped me hone my message to my client and develop my value statement. The simple design techniques helped me confirm my instinctive ability and boosted my confidence.
Christine & Paula
Design Sisters Home Staging & Redesign
Amazingly helpful! It was easy to follow the program, and Audra was delightful to listen to. I highly recommend this training for anyone with a passion for design and home staging.
Shana Hutson
Clover Lane Design
After researching and considering the training for several weeks, I finally signed up! I have never learned so much in about 4 weeks, especially about marketing and branding. Thank you Audra for all of your guidance and support. I feel confident and prepared.
Mary Redwine
Rain Tree Staging & Design
HSR training is comprehensive, professional and not for the faint of heart. This program not only trains you on the fun design side but takes you into a realistic, functional marketing program that will make your business not only successful but optimal for resale down the road. Thanks for all the information and all the possibilities that await me.
I have truly enjoyed the HSR training. The program is easy to follow, and I loved that I could study when it was convenient for me. I will proudly stamp the HSR logo on my marketing materials! It has given my the confidence and reassurance that I need to start my dream career of home staging and redesign. Most staging programs out there are 2-3 days in length. This one is 21 days and that says a lot right there. It doesn't happen over night. There is way more to this career than information you receive in just two days. Thank you Audra!
Tiffany Dawson
Open Frame Designs
I am learning a lot so far! I have gone through all of the forms and edited my website fully. There is a lot of very helpful information just in the first week. Great information over all!
Jana Soulakis
Wisteria Lane Home Staging
The Home Staging Resource training has been so invaluable to me as a new Stager. It has given me the confidence, credibility, tools and support to go out of my comfort zone and take a chance on starting my own business and being able to do something I love as a career!
Rajitha Talluri
Appealing Spaces Staging & Redesign
I cannot express how grateful and thankful I am to Audra for this wonderful staging certification course. I've gained incredible amount of knowledge through this training. I am confident enough to jump start my business with all the training and tools provided by HSR.
Heather Christine Bare
Simplicity By Heather
Absolutely love and highly recommend Audra's training with HSR. The book alone that comes with the training is packed with such valuable information, I hope I don't wear it out completely as I am constantly turning to it for info. There is a lot to learn and its easy to get overwhelmed but if you tackle things one step/day at at time (and the training helps you do this), you will come out ready to hit the ground running. I would give her training and support a 10 | A+.
Elizabeth Anne Shea
Gardenia Home Design
I am incredibly thankful for Audra and Home Staging Resource. I knew HSR was the right choice after watching the introduction video and learning about the program. HSR is not just a home staging training. When taking the course through HSR, you will learn smart home staging and redesign strategies and tips, you'll gain a wealth of knowledge on how to structure your business properly, and you'll learn how to implement marketing strategies that work for long term success. After taking the training and as I move into my new career as a home stager and redesigner, I feel excited, confident, and empowered in my ability to build and grow my business so I may share my passion and love for design with my clients.
Meg Barnet
Meg Barnet Home
The training I received from Audra Slinkey and Home Staging Resource is the most comprehensive I've found in the industry. It provided me with EVERYTHING I need for the success of my new business, as well as a great support network for my ongoing questions and learning. Thanks, Audra!
Melissa Hagen & Sara Jeffrey
The Staging Company
The HSR training provided us with all of the information and tools we needed to make a successful start to our business. Thank you Audra!!
I really enjoyed the HSR training. I learned so much and gained confidence in my decision to follow my design passion. Audra and her video tutorials were entertaining, packed with information and kept me focused on each lesson. I cant wait to get started with my new business. The resources available thru HSR are invaluable and worth every penny!
Julie Martin
Haven Staging & Design
The HSR program was extremely comprehensive. Audra provides everything imaginable to set the foundation for a successful staging and design career. Her expertise in business, marketing, and the digital world makes this program stand out.
Lauren Marcy
Hive Home Design
The Home Staging Resource training exceeded all of my expectations! I appreciated the emphasis on the business side of things, as this is what was most intimidating to me. The training was well thought-out and organized, which made it easy to stay on track. I greatly appreciated Audra providing all of the forms that will help me get my business off the ground without having to reinvent the wheel. I highly recommend this training to anyone who feels they have the creative talent to own their own staging/redesign business but needs a bit of motivation and encouragement. Thanks Audra!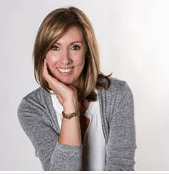 Dina Ferguson
Debut Home Staging
I love it! Having a design background and working in the design industry, I love the business side of the training. As a group, we are typically creative people, but we aren't always good with the business side. I'm so appreciative to be receiving this information from HSR, for me, it is the most valuable part.
Gregory Cain
Staged by Design
The most thorough, yet accessible, training program out there. Detailed and well written, it's a great guide for those new to the business!
Diana Larr
Phoenix Design Consulting
As a veteran designer of 20 years, I knew I wanted to get certified and trained in staging so I can bring verified quality to my clients. HSR has made adding this component to my clients very easy and has provided me with resources to implement her training. The price of the course is worth EVERY PENNY! I now have more confidence to market myself as a Certified Stager and I'm better organized on the business side. Thanks so much Audra!
Adrienne Young
Copper Key Designs
It's great. I've learned a TON and the forms have been sooo incredibly helpful!
Debbie Cheatham
Lady Bug Home Staging
I have learned so much going through this course. Audra has been so helpful, and just as the course stated, all the forms I need to start my business are available to me. Audra also has an extensive library of helpful and educational videos.
Thank you, Audra!
Lucille Cavan
ReIMAGINATION Design
I signed up for this training following a week long in-person training. There is no comparison, Home Staging Resource is comprehensive in all areas of staging, redesign, alternative income streams, marketing and overall business. Audra is an industry leader who brings her passion and commitment for this industry in everything she does. I highly recommend her programs!
Jenine Porvin
Modern Desert Interiors
Audra's program is fully extensive, with a plethora of real-life examples to learn from. She doesn't hold back on any industry secrets and really shows examples of great staging and explains road blocks, and pitfalls to avoid. She really covers everything and makes it fun and easy to follow.
Linda Martell-Cha
Linda Martell-Cha Design
I have been obsessed with this course since the first day I began. I've never taken an on-line course before and I was amazed at how much I learned!
Dale Tyroler
Art of Staging & Redesign
I have thoroughly enjoyed the process that Home Staging Resource offers. I have researched other companies, and felt that HSR was the type of organization that will be there for me and my company for many years. Audra's wonderful videos, trade discounts, checklists, contracts, paperwork, etc is worth it's weight in gold.
Diane Mayo
Creative Interiors
I had previously purchased training through another company and was still struggling on how to fill in some holes that I did not have information on. Then I found HSR. It covered EVERYTHING that I needed to know and answered questions that I did not even know I had. Audra's training was extensive and thorough with no subject left untouched. Her passion for helping home stagers is obvious and the ongoing support available is amazing! Now I feel that I have everything I need to transform my business in to the dream I have had for so long!
Maureen McCullough
Bergen County Professional Organizer
Well I want to thank you SO much for this great great training course Audra! Far superior to any I've seen, filled to the brim with amazing ideas, valuable learning that can only come from someone who knows her stuff!! You have given me many many good ideas to get me going. I cannot say enough good. Just being honest. A very good course, well worth the cost, and highly recommended. That came from the heart. Thank you again.
Courtney Farmer
Impressionable Interiors
I have loved every part of it...and especially that I can work at my own pace, come back to an area, or skip ahead. It's wonderful training!!
Joanne Rood
Everthything Beautiful Design
I like that so much is covered. It seems like a very comprehensive program that covers all aspects of this new career I have chosen. I like that I can also jump around to look ahead. I wish I didn't have anything else to do so I could work on this all day.
Christina McLaughlin
The Design Image
The amount of relevant and applicable information and materials that are contained in the training program is astounding. At completion of this training I feel that I am extremely prepared to take on clients and be very successful in this industry.
Tricia Bass
Tricia Bass Beautiful Homes
I have been staging for over a year and I learned so much more than I ever knew about the business side of staging. I also learned about working in a more professional way with my clients. I was good at staging before, now I am going to be GREAT!
Andrea McAtee
McAtee Staging & Redesign
I can not say enough good things about this training. I know a lot of people say that and it's so very true. Can't even imagine how many hours Audra has put into this EXCELLENT training. Definitely worth the price! I would have NEVER had the confidence before to make my dream come true. Now I can honestly say I do and more than I ever thought I could. Thanks Audra for this AWESOME training and the confidence to be able to follow my dream.
Jeanne Scott
Graciously Simple Home Staging
I have previously been certified as a home stager by another home staging training company, but was interested in the HSR course due to its significant content on marketing, design modules, and alternative income streams. I was very pleased with the HSR certification program and loved being able to pace myself online. Great course, would definitely recommend it to others seeking to get into home staging and redesign!
Meredith Brister
Sorted & Styled
This training is incredibly comprehensive. She covers just about every situation you can think of and I've been able to really hone on my ideal clientele. Though I already had a working organizing business, I WISH I had had help like this when I got started!
Kristen & Jessica Shipman
Avenue 775 Home Staging & Design
Thoroughly enjoyed the HSR training, and appreciated the plethora of information that was provided. The forms are great, and a helpful time saver, so that we don't have to "reinvent the wheel". Really liked the video aspect of the training, as I am a super visual learner. The training is a great reinforcement to things that we are learning first hand in the field. Thanks, Audra!
Kara Whisler
Midwest Mod Interiors
Audra's HSR program is amazing! It's very detailed and is something I wish I had found years ago if I weren't to afraid to follow my passion. I took my time getting through the material but remembering my "why" pushed me past my fear. Now, as an HSR grad, I am confident I have the tools to be successful...I'm ready! Thanks Audra.
Christen Gorman
CG Statement Designs
I never imagined starting a business on my own and this training gave me the tools to do just that! I am thrilled to start getting paid for doing something that I love and can't wait to see where it leads!
Amy & Katie Monroe
My Becoming Home
The training is SO exceptional. I'm loving the process. I've learned so much in week 1 that I didn't learn in my first home staging certification with another trainer. Thank you for providing so much detail. Thank you for pricing guidelines as well as the "action plan", etc etc. I'm so excited about my home staging career after training with you!!
Sara Balough
Modern Design Home Staging
I did a lot of research for training opportunities. I went with Audra because the response when I mentioned her name to stagers in our area was overwhelmingly positive. She provides a ton of information in a well thought out and easy-to-follow format. I have been in marketing for two decades and still learned so much about marketing this business in her training. I really made myself go through all of the information even if I thought I might know "enough" about a topic to get by. Who wants to just get by? And, I love having all these amazing resources at my fingertips. I look forward to future trainings as an official "member.
Bryan Gavros
Busy Bee Home Staging
HSR and Audra provide you with all the tools to start you in the world of home staging. From thorough written materials including incredibly useful "design modules" to help you in every room of the house, to in depth videos that help you put it all together. Audra and HSR are invested in wanting to see your business thrive and that all starts with a great foundation they set you up on with their 21-day certification course.
Amy Froehlich
By Nature Home Styling
I have been aspiring to try this business venture for several years, and with taking this training I learned so much more than just staging and redesign. I learned how to market, to be self confident in my capabilities, and perseverance! Thank you, Audra!!!
Kelly Cruess
KC Classic Designs
The HSR training was excellent! I found the daily activities easy to follow from the computer along with the book. I found the design modules to be very thorough and helpful. I have completely set up my business and just need to continue marketing and doing my networking! I am very excited and would highly recommend this certification program to anyone who loves design, decor, and wants to obtain a future in this field of work!
Charlotte Bullock
Bullock Design and Staging
I can't say enough good things about HSR training. Its a pleasure to have joined such a complete program. So much material is at your finger tips to make even a beginner like me succeed.
Where do I start? AMAZING! I had previously taken a 3 day training course and it didn't even come close to HSR. Yes, I walked away with a certificate and learned a few things but not even a fraction what I have learned here. The material is so informative and easy to apply in my staging business. I will continue to stay in the loop with HSR, its a must for a successful business. Thank you Thank you xoxo!!
Kelly Rhee
Pink Diamond Staging & Design
I absolutely loved your training. I feel very confident about staging now and feel your training has equipped me to be successful. You have given so many wonderful and useful business advice as well. Loved taking your class!!