According to AOL, CNN and Careerbuilder

"Home Staging Listed as a Top Career Poised for Growth!"

Do What You Love and Become an HSR Certified Professional Home Stager and Redesigner!

Real Estate Agents- Resources for Your Staged Homes...

Here is a page for real estate agents to have tools and resources to convince their sellers on the benefits of using an HSR Certified Professional Home Stager before the house goes on the market. Your staged homes need an experienced, certified and well-trained professional to objectively stage to sell.

Did you know that partnering with an HSR Certified stager will net your seller on average 10% more in a home sales price?
Latest Home Staging Statistics...
​
​
So why aren't all real estate agents having their listings professionally staged by home staging experts when they know it will sell faster and for more money?

Now is the time to partner with an HSR Certified Professional Home Stager! You need a competitive advantage and want to be the real estate agent of choice who gets TOP DOLLAR for your sellers! Sellers talk and they know which agent will help them sell their home for the best price.

Partner With An HSR Certified Professional & Benefit...

We Listen!

We focus first on how we can benefit your business and help you sell your listings faster and for the best price.

Partner Pricing

- HSR Partners value your referral business!

Completed Action Plans

- Photo detailed plans make it very easy for your client's to follow along.

Videos and Handouts

- We make you look prepared, educated and great!

​
​
Top Dogs (the most successful agents) stage their listings. They see every single listing as an opportunity to top the market. They analyze the properties they list and have them professionally staged BEFORE they are presented to their market. These Top Dogs pay for their own staging, making it a part of their listing package. They see it as a cost of doing business and a powerful marketing advantage.

Marilyn Sullivan
Excerpt from: "The Complete Idiot's Guide to Success as a Real Estate Agent"
Certification Credibility Counts!
The Home Staging Resource (HSR) staging certification program was the first home staging and design training program to become "third-party" accredited by an independent trade association (RESA) back in 2009! Accreditation matters.
HSR has been serving the staging and redesign industry since 2005 and has an A+ rating by the BBB.
As a person who has always loved to design by instinct, and as a newly licensed real estate sales agent, I wanted to be able to provide my clients with more than one area of expertise in the selling and/or purchasing of a home. I feel confident with the training I have received through HSR to execute the services of staging, design, and redesign. Becoming certified through HSR as a professional home stager and redesigner brings confidence and pride knowing that I have received the best training in the industry. I offer my sincere thanks and gratitude to Audra Slinkey.
I love it. I enjoy learning how to build a business and watching the design modules. I feel this program is very organized and user friendly. As a realtor, I feel I'm learning a lot too since it goes hand and hand. Especially , when you mention photography, mls critiques, etc.. thank you!
I found HSR Certification very informative. I love how we were provided with all the templates and business models. Audra is very generous in sharing things that have worked for her in her own business so we do not have to reinvent the wheel. I would highly recommend this program for anyone who is thinking of doing staging and design. Thank you Audra!!!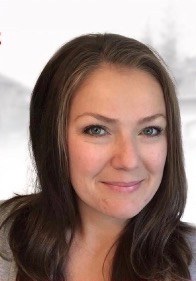 Alina Lavalliere
First Impression Staging and Design
I've truly enjoyed walking through this program. I am utilizing this learning experience to gain a better understanding of staging; thereby, being even more equipment to assist our realty clients and expand our organization's services. Great educational offering Audra! Well worth it! Thank you! It's been a privilege and a pleasure, please know I believe I've received an over abundance of excellent information that will guide me into my new business of home staging. As a real estate broker for the last 15 years, I truly know it's excellent information in every way. - Thank You !
Rose S. Zolnik
White Rose's Home Staging and Redesign
The HSR training was extensive, and helped me hone my message to my client and develop my value statement. The simple design techniques helped me confirm my instinctive ability and boosted my confidence.