2014 Home Staging Statistics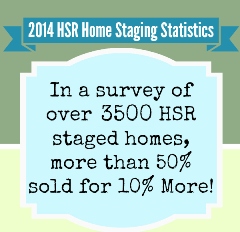 We just completed the largest home staging statistics survey ever taken of over 3500 homes sold in 2014.  The home staging statistics show that on average, professional home staging by an HSR Certified Home Stager increases the value of the home over 10% of unstaged comparables!  Spending around 1% on the "professional" staging of a home resulted in HUGE returns for the 2014 home seller.  In fact, we saw direct correlation between staging dollars spent and increase in sales price.
Speed of Sale vs. Getting a Better Price
It's not just about "speed of sale" in today's housing market but about making the most money out of your most valuable commodity.  While staged homes are selling quicker according to the RESA stats, I wanted to survey whether they were selling for more than the unstaged, neighbor's home and boy did we get great results!  I'll be sharing more about these results in the coming weeks.  Here is a quote that is good to keep in mind and pass along for the next selling season if things continue on their current trajectory: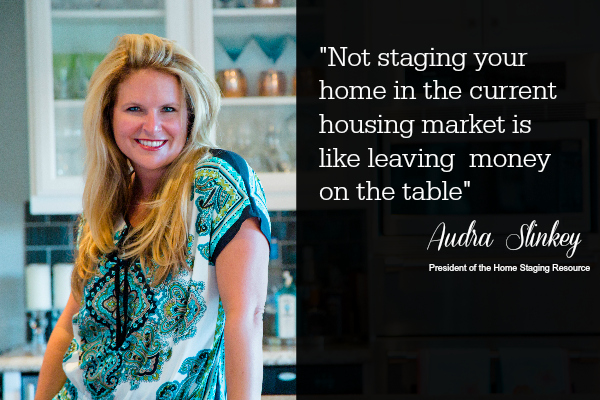 Interestingly, our International HSR grads posted fantastic gains upwards of 15% which was not surprising since they are pioneering staging in their markets.  The midwest housing market had a bit less in return than the rest of the country which was also indicative of those markets being a bit behind the California, Texas, New York rates.
Overall these numbers don't come as a big surprise since the popularity of HGTV and sites like Houzz, create an expectation for buyers when they are searching for the right home…they want the model home look and professional staging is the best way to achieve that.