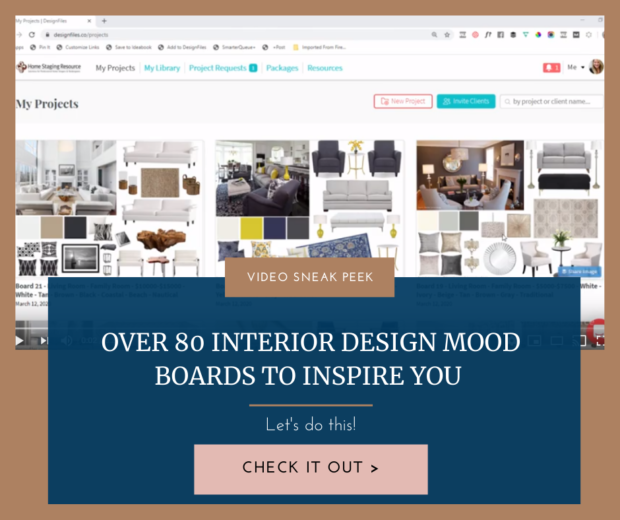 I just finished a live webinar on "How to Make Money Doing E-Design for Clients" and the response was AMAZING! If you missed that webinar, you can check it out by clicking here (just know that at minute 15-20 we had a few technical snafoos...ugh!)
The big question I got from the audience was, "If I go through the Expert E-Designer training and take advantage of my pre-loaded DesignFiles.co account, WHAT EXACTLY IS INSIDE?"
So...I created a 5-minute video showing you ALL the boards that are inside my account that would be loaded onto your account when you sign up for a DesignFiles account through the Expert E-Designer training...check it out!
Hope this helps to clarify all of the goodness and value that goes into adding E-Design packages and services to your business!
If you missed my step-by-step, training on how to easily add E-Design to your business, then make sure to click on the image below to watch it!
You see it's not just enough to learn HOW to do E-Design projects for clients but critical to have inspiration and ease of use when you have an account that is filled with valuable projects, great products and gorgeous inspiration rooms!
In fact, my training members use these boards to showcase their talent and get more business! Here's another blog post on how one stager did just that...