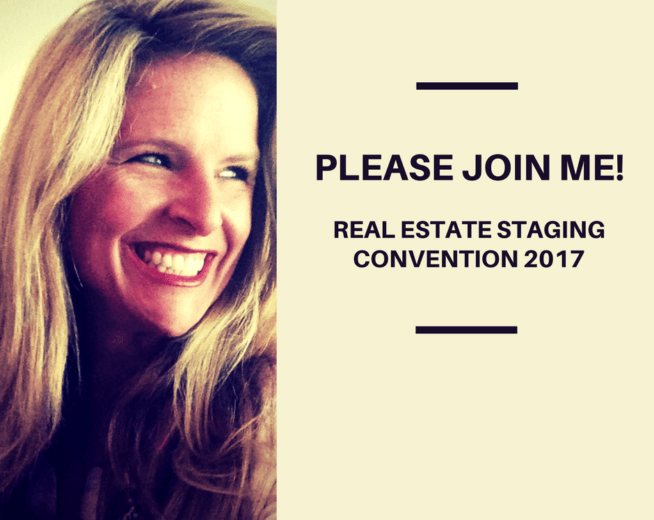 I'm super excited to be a featured speaker at this year's Real Estate Staging Convention.
Staging is hot, hot, hot right now and this convention which puts together all these amazing stagers in one place...promises to be unforgettable! I will be blogging more about this event as it gets closer but you can get the BEST PRICE by signing up now:
This year I'm speaking on a topic very near to my heart and that is on COLOR....
"6-Steps to Picking the Best Color Schemes for Clients"

Do you love color? Do you offer color consultations but struggle with knowing where to start when it comes to specifying the RIGHT paint colors for your clients? You are not alone. Having a process for picking the right paint colors is the first step in building credibility with clients!
In this information packed class, you will learn how to:
How adding a "Color Consultation" service will grow your design business exponentially!
Audra's top paint colors for staging in action
Color trends to follow, ones to avoid and how to incorporate them into your designs
7 mistakes Color Consultants make and how to avoid them
How to hone in and identify your client's goals
How to recognize color problems by understanding color rules
How to communicate and market your color services easily and affordably
I hope to see you at the January, 2017 RESA Convention but if you can't make it, make sure to join me on our next free webinar event:

I'm so excited to be a featured speaker at this year's RESA Convention alongside other fantastic speakers like the incredibly talented Sabrina Soto!  Staging is so hot right now, so I hope you will do your best to make this incredible event.