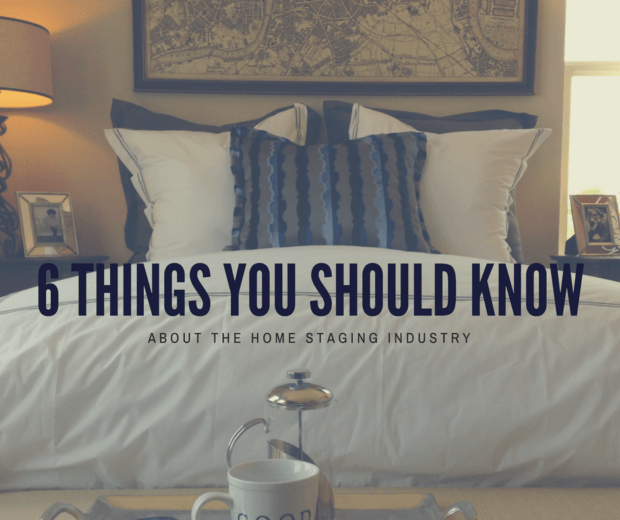 As I prepare for the 2017 RESA Convention, I realize that there are a few things about the staging industry that is dramatically different than in years past. Last year, I spoke with hundreds of home stagers who all had some interesting advice, learning lessons and business tips I wanted to share in this post since I'm seeing a shift in the staging industry and anticipate even more for 2017:

Talented Stagers are "Killing It"!
The staging industry is growing leaps and bounds and stagers who have a real design talent are busier than ever before! So many of the stagers that I spoke with said they have to turn down work or refer it elsewhere there is such a need for their services.

2017 promises to be even hotter for the staging industry as homes still uptick in value, Millennials enter the market and Baby Boomers downsize...that means lots of positive movement in the housing market!
Stephanie Cutlip of Beyond the Door Interiors in Tampa, FL sent me an email only 6 months after joining HSR telling me:
Hi Audra, my business is taking off so much I can't keep up. All of the houses that I have staged have sold within a week. I've quickly learned that I want to focus on interior decorating and redesign. Staging has opened that door for me....Thank you for a wonderful training program. I wish I had more time to follow you.
Great Staging is a Gateway to Design Work
Designers are losing business to the home staging industry. Why? Because the designer's number one target market is the "New Home Owner" and that market is working with a home stager FIRST as a Home Seller before they become a new home owner. Home stager's get "first crack" at that market and in my training I go into detail how to position "Move-In Design" services to sellers, so that your business grows!
Stephanie mentioned above that the staging is what has grown her design business in less than 6 months...how awesome is that?
This is why going with a training company that covers BOTH home staging and redesign is essential to getting a full understanding of the industry and how to capitalize and grow your business. I talk about discovering your niche in my free webinar on January 11, so if you're feeling like a hamster on a wheel, you will want to attend that free event!

Real Estate Agents are "Getting It"
It used to be that home stager's would spend quite a bit of time having to educate real estate agents on the benefits of home staging BUT now it's the agents who "get it" and are educating the seller. I spoke with so many stagers who all said that their agent partners know the sales price of the home will never be as good if the home is not "dialed in" by an objective stager.
The savvy agent who wants to have the reputation of getting top dollar will "insist" on the home being professionally staged.

There is Plenty of Work for All Stagers!
The staging industry is NOT a saturated market, so there's plenty of business for everyone! In fact, the Staging Mentor program that we introduced a few years back (and won the RESA Innovative Service of the Year Award) resulted in several Staging Mentors bringing their trainees to the conference! Our list of amazing Staging Mentors is growing because as an industry, we are all dedicated to our craft, elevating the quality of work and creating opportunities in staging, styling and design that you would not have found years back.
Michelle Minch of Moving Mountains Design a Los Angeles Mentor has connected with several of her trainees at the RESA Convention. In the photo above, I'm with Michelle and Laurie Mattson an HSR stager   out of Twin Cities, Minnesota who won the RESA Top Ten Stager Award a year after mentoring with Michelle.

Here are some photos of Laurie's great work...get ready to drool...

Great Training = Business Success
The 2016 RESA Conference marked the third year in a row that the US Stager of the Year was a HSR Certified Home Stager and graduate of our program! Just like "not all home stagers are equal", certainly not all home staging training companies are equal! I've seen so many training companies come and go over the last 11 years, so don't short change yourself and DO YOUR RESEARCH. If the training company doesn't do anything to build awareness (blog) and market you (have a directory of stagers), then don't invest in them.

Becoming a home stager takes a lot of time, education, resources, connections, knowledge and hard work. There's a lot to know in this industry because staging is an EXTREME art form. The "business" of staging involves many different types of needs from vacant to occupied AND great staging leads to design, so make sure to pick a home staging training that covers both business models. A stager needs to be connected to continued education, designer discounts and resources to better serve their clients and that's why I'm always on the hunt for saving my members time and money!
The Staging "Body of Work" Has Greatly Improved & Stager's are Awesome People
This point follows on all the others because when I look at home staging photos today and compare it to five years ago, it blows me away! One of the main reasons for the improvement in design work is that sellers truly get what they pay for when it comes to staging. If a seller tries to low budget a staging project, the results will be less than stellar. Spending a bit more for a model home look will net the seller so much more in the resell and agents are very aware of this!
This is an industry filled with generous, kind-hearted, smart, strong and artistically talented individuals that is such a pleasure and privilege to be a part of! If you've been rearranging rooms since you were a kid, then consider joining me at the RESA Convention and becoming a home stager. Don't put it off since there's never been a better time!

Ready to make 2017 your year and become a professional stager?
As I prepare for the 2017 RESA Convention, I realize that there are a few things about the staging industry that is dramatically different than in years past…