Canadian Home Stager's Interesting Advice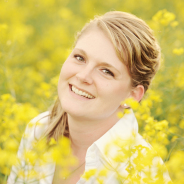 Whenever anyone enrolls for our staging and redesign course, I interview them to find out "where" they are coming from, "why" they are doing this and "what" is their ultimate goal.  I get a kick out of all the varied backgrounds people have before they "reinvent" themselves into the home staging and design world which in fact is probably where they should have always been!
After someone has taken our course about nine months in, I interview them again and share their insights with others so that we can all benefit.  Chelsea Waldner of Aspen Interior Designs had some interesting things to say, so I thought I'd share…
1.  What was your background before starting a home staging business and how did it serve you well in this new endeavor?
I am involved in construction and real-estate through my husbands company and my in-laws.  I was also a certified interior decorator before becoming a certified staging professional.  For me, this staging course was more useful and more comprehensive than the interior decorating course I took a few years prior.  It has given me the credibility that I needed to enter the staging industry as a professional while adding (very valuably) to the decorating background I already had.
2.  How long did it take you to go through the training/business set-up?  How long before you had your first consultation/appointment?
I went through the training in about 3 months and I had my first staging job within weeks.  That house sold in 6 days!  It had been on the market for 60 days already, unstaged.  Then I was hired to do a partial stage in just the kitchen and bathrooms and wow!  it made all the difference.  The house was on the market for another 2 days when it got a full list offer and it was officially sold 4 days later.
3.  Any words of wisdom for those just entering into the field?
Don't be afraid to buy good condition, used furniture.  You will save a lot of money and build a bigger inventory in a shorter time than buying all new things.  Also, purchase as many neutral pieces as you can to increase your flexibility in staging a wide variety of home styles.
Accent with uniqueness and build your foundation on neutrality.
4.  What (if anything) would you have done differently looking back?
I would never have paid the money for the interior decorating course I took had I known the vast amount of knowledge I would gain through the HSR course.  In my opinion, the HSR course is more complex, more in-depth and covers more, useful, applicable design information than interior decorating courses alone.  This course teaches you about the psychology of design and that is very, very useful knowledge to have.
Are you glad you decided to go into the home staging field?  Why or why not?
I'm glad I took the course.  Staging is hard work.  For me, I find that moving a whole house in and out in the short amount of time it is on the market after it is staged is a real pain in the butt.  However, it does say something about the effectiveness of staging as a tool for real estate sales.  The longest any one of my stages has been on the market is 6 weeks.  That's a lot of moving furniture!
Thanks Chelsea for sharing!