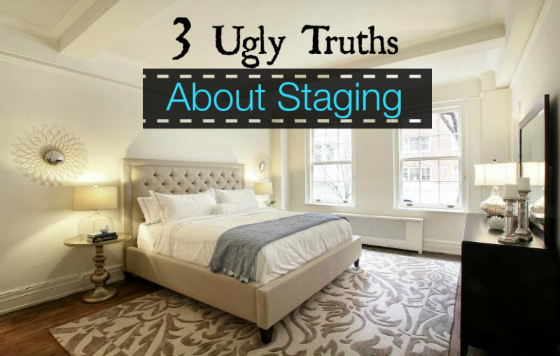 3 Ugly Truths About Home Staging
I wrote an article recently in the National Association of Realtors, Styled, Staged and Sold blog that got a lot of interesting and conflicting comments from agents and stagers.  In the article, that you can read here,…I talked about the importance of being of honest with sellers in the 2015 real estate market and to tell the ugly truths about staging and selling.
The comments came fast and furious.  One of the commenters didn't like the "angle of the before photos" because it wasn't EXACT, so she did not think she would use a stager…huh?!!  This kind of nonsensical thinking is still out there when it comes to understanding what staging does and does not do for a home.  I've said it before and I'll say it again:
Home staging is not rocket science, it's pure economics…when you use an expert to improve the look of a product, the demand thus price goes up.
The article was a follow-up on my 3 Ways to Start a Bidding War Through Staging article that has been shared a TON by stagers and agents, so thanks so much!  I'm reminded that I need to educate sellers and agents like never before about home staging!   Together, we can do so much!
This season's real estate market promises to be an exciting one, so buckle your seat belt folks…