Home Stager's Advice on Training Companies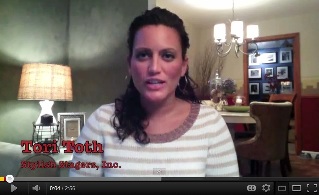 Tori Toth of Stylish Stagers, a New York based home staging company really knows how to take her prior experience as a TV reporter and bring it into her staging and redesign business! In fact, she markets her homes via video for maximum exposure.
Tori sent me this video she created for HSR that explains our program best!
She really described the importance of training, picking a good trainer and what to look for better than I every could…thanks Tori!
XXOO – Happy Staging!
Audra Slinkey