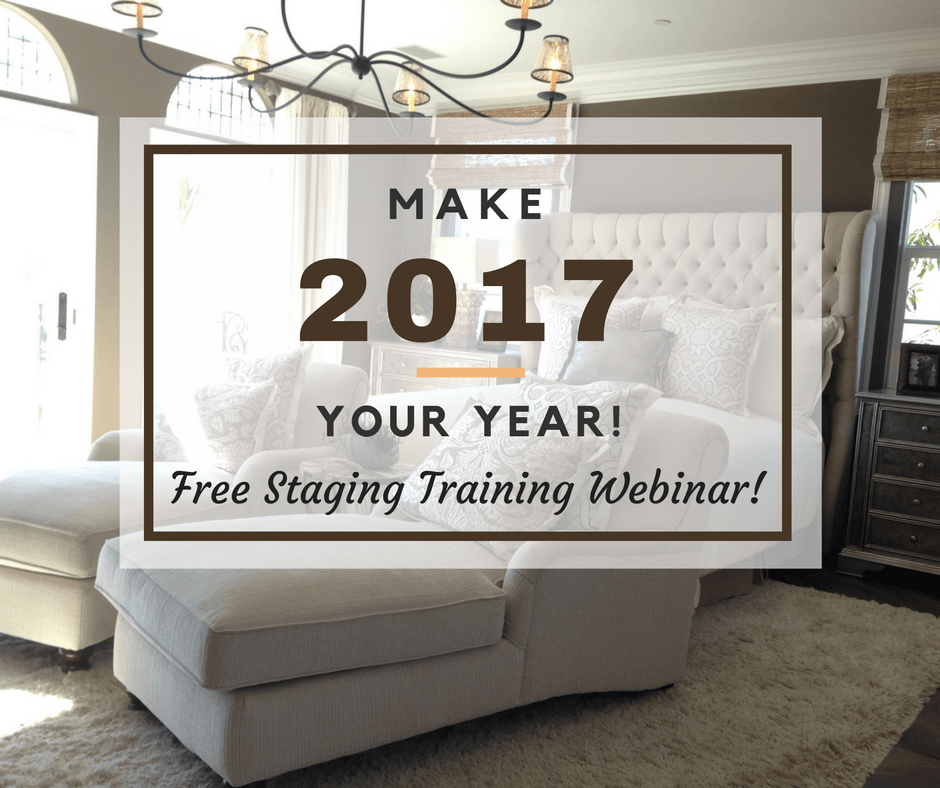 Free Staging Training Webinar on Wednesday, January 11 at 4:00pm (Pacific Time)

After well over 10 years of staging training, speaking at RESA Conferences and chatting with veteran stagers daily I've narrowed down some essential, soul searching elements that make up various niches in the industry, the best staging accessories to buy for ROI, best practices for marketing in 2017 and lots more great tips for new stagers!
What You'll Learn on the Live Webinar:
How to Easily Focus and Find Your Niche in the Staging Industry - 4 Key Factors to Consider

Top 10 Accessory Items to Shop for Right Away

Step-by-step strategies you can implement in your business for immediate results - backed up by years of experience!

BONUS! A Special, FREE Video Training Invite On How to Stage in 2017 and Beyond with Lots of Photo Examples!
Make 2017 your year and join me for a FREE staging training webinar on Wednesday, January 11 entitled, "Top 8 Things Every New Stager Needs to Know!"  Hope to see you there!