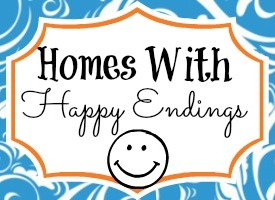 Knowing the Business of Home Staging
I love to share stories of personal growth and business success because I know it touches on our basic, core needs: to learn, be needed and to do something important and of value.
Nancy's story touched me because she was not only surprised by her growth, she was able to truly help a house flipper turn a property that was sitting on the market for 5 weeks into something that sold immediately after she staged it.  According to the recent 2014 home staging statistics, this is no surprise!  Here's her before-and-after photos and her story:
Hi Audra,
I wanted to take some time and really digest this journey. When I finally decided to bite the bullet and take the plunge and sign up with Home Staging Resource I had no idea of the personal growth that I would experience. I was always confident in my ability to stage a property. However it was the business side of home staging that really held me back...
Thank you for all you taught me. The major surprise for me was how much my confidence grows every day!
As you know I did my first job and got hired by the same client to do another house before I finished the first job. When I did finish and the house was listed in sold in 6 days.  They have already hired me to stage the next property they are flipping before it goes on the market.
This industry has changed me in many ways, but the one that is most obvious is that I finally believe that I can do anything that I set my mind to.  I really love the whole process, I love looking at a space and seeing in my mind what needs to be done. I love the shopping and putting everything together, but most of all I love getting the call telling me a property has been sold. That is very satisfying to my soul.
Thank you again for all you do for the staging industry and more importantly all of us who had a dream and you helped us achieve it!
Thank you Nancy, for your story!  To see more photos by Nancy, go to her website at:  http://www.nancythestager.com.
Our Premise
Bring HSR your natural decorating talent and we'll show you how to make a successful business out of doing what you love AND are good at!
What will your story be?
Before you jump into a career in staging, take our free video and email series by click on image below!