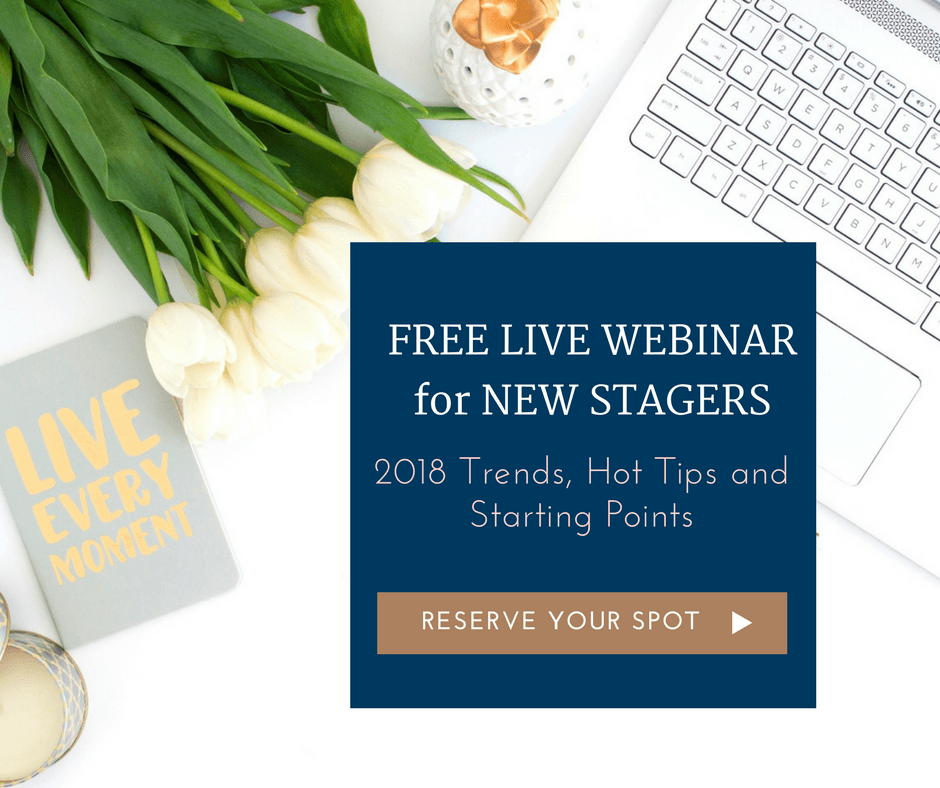 Join me on a Live Webinar Wednesday, Jan. 24th at 4pm (pacific time)

Here's what we will be going over in this information packed webinar for new home stagers (or those thinking of becoming one):

NEW 2018 Home Staging Statistics!
2018 Color Trends with Lots of Photo Examples!

2018 Staging and Design Trends - You get to vote on your favorite one in the chat room

Staging Industry Outlook for 2018 and How to Get Started

Reassessing Your Approach to Clients and Brand
Discovering Your Niche and Embracing Technology - Home stager success stories all along the way!

PLUS!
Instant training bonuses and links when you sign-up and download the presentation notes!

Looking forward to seeing you there!!

FREE Live Webinar Training this Wednesday, March 7 at 2pm (pacific time).  Click to sign up and receive free bonus materials…