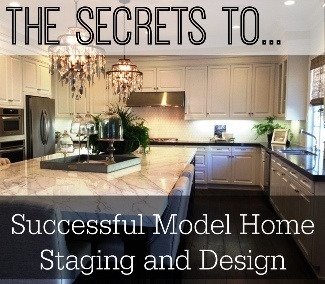 Secrets to Model Home Staging
I'm so excited to announce an advanced training class I'm adding to the HSR Certification program on Successful Model Home Staging.  This class is free to Home Staging Resource members and will cover EVERY aspect of designing and staging a model home.
I created this class because I had so many members get calls from new home builders and I wanted to make sure they were well prepared to handle this business!
If you are a home builder looking for a stager who is well-trained in handling model home staging, click here to go to our directory
Here's what I go over in my class and what YOU should know about model home staging:
How to Define the Buyer Demographic and Create Your Home Owner Profile – My 10-step research process that is critical to selling your concept to the builder and setting yourself apart from your competition
Five Design Rules for Every Model Home – These are rules of thumb that should never be broken
Audra's Five-Step Formula for Design Success – I'm very clear on how you should pick your finishes, fixtures, furnishings, window treatments, art and accessories for these homes.  What to splurge on and what to save on so you get the most bang for the builder's buck!
Training Your Eye Using My Formula – I show you an easy way to know exactly how to design for your area plus over 50 photo examples
Most Important Questions to Ask the Builder – The interview sheet and why the answers will determine your price, services and concept
Sharing Your Vision – How to easily create a concept board that communicates your vision and expertise while NOT looking cartoony!
How to Price Your Services – What the builder expects, customizing your quote, working within budget, getting what you're worth and setting expectations!
Setting Up Your Critical Vendor List –  Using my design formula, there are critical vendors you will want to source your materials from that I recommend.
Plus…all the forms, price guides, interview sheet, step-by-step process, vendor list (trade discounts), product ideas and more!
The live webinar will be this Wednesday, March 11 at 10am (pacific time) and will go at least 2 hours.  I may have to break it up into 2-parts since there's a lot to go over!  If you are an HSR member, login to the Members Area to attend but don't worry, I will be recording this session and adding it to the advanced section of the training.
By the way, much of the process I outline will be perfect for your design clients as well!
XOXO – Happy Staging!
Audra Slinkey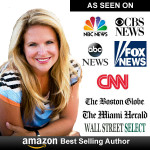 Hope to hear from you!
1-888-563-9271


audra@homestagingresource.com
PS – Does your training provider always give you the latest, critical information as part of your membership?  Click on the image below, to see Why Certification Matters…