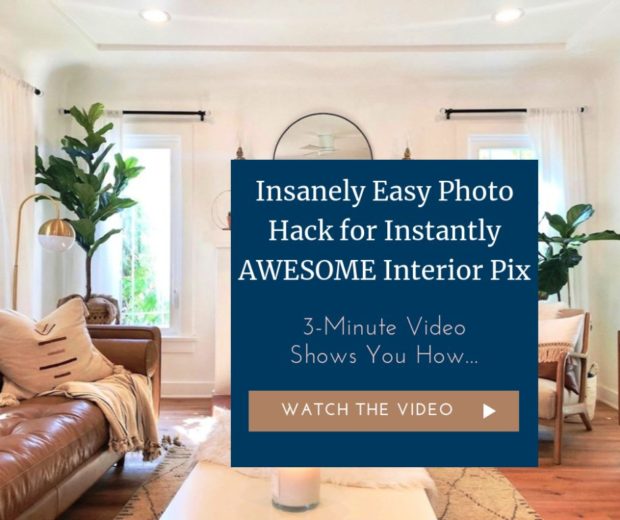 I always say that I learn something new in our private
Stagers Connect Facebook Home Stager Group
everyday but this tip I just had to share with everyone...it's that good!
Have you struggled like me to get your interior photos light and bright (like in the magazines)?
Want to learn a quick way to brighten your photos for instant Instagrammable appeal?
Nicci Nolan Wright of Staged Wright Home, one of our HSR members has a strong background in photography and shared some of her hot tips in our Stagers Connect group via video.
Watch my 3-minute video below that shows you exactly what I did on my iPhone to completely transform my room photo...
Can you believe how easy that was?! ​
For more super cool staging hot tips, join me on my next free, live event...