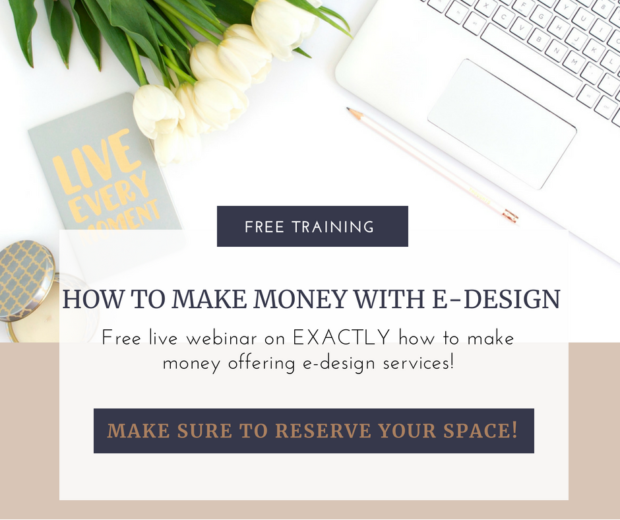 Free E-Design Training Webinar on Wednesday, Sept. 12th at 2:00pm (Pacific Time)

"How to Make Money by Offering E-Design Services"
I spoke at the RESA Convention on the subject of E-Design and got A LOT of rave reviews...so much so, that I thought I needed to do an "Encore" presentation and make it available to everyone! You will learn how to easily make money offering an e-design service to clients...how cool is that?
If you're a home stager/designer or considering getting into the industry, you will not want to miss this!
Join me for this free e-design training webinar on Wednesday, September 12th entitled, "How to Make Money with E-Design – A-Z Business Blueprint"  Hope to see you there!