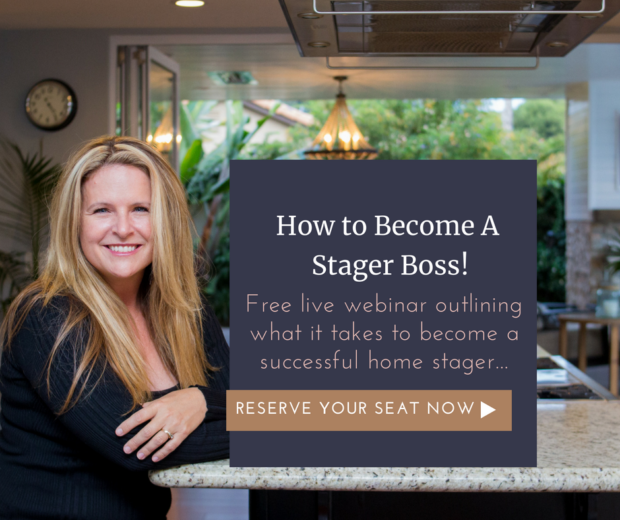 Free Staging Training Webinar on Wednesday, Aug. 29th at 2:00pm (Pacific Time)

After well over 10 years of staging training, speaking at RESA Conventions and chatting with veteran stagers daily I've narrowed down some essential, soul searching elements that help to make stagers successful!
If you're a new home stager or considering getting into the industry, you will not want to miss this!​
What You'll Learn on the Live Webinar:
How to Easily Focus and Find Your Niche in the Staging Industry - 4 Key Factors to Consider

How to overcome fear, know the costs of starting a staging business and stay motivated!

How much money you can make (pricing) and when to say "no"

How to take a phone order and create a structure for business success

BONUS! FREE notes download with special links to free learning presentations.
Space is limited for this staging training, so signup right away...it's FREE!

Join me for this free staging training webinar on Wednesday, August 29th entitled, "How to Become a STAGER BOSS – 10 Tips to Staging Business Success"  Hope to see you there!