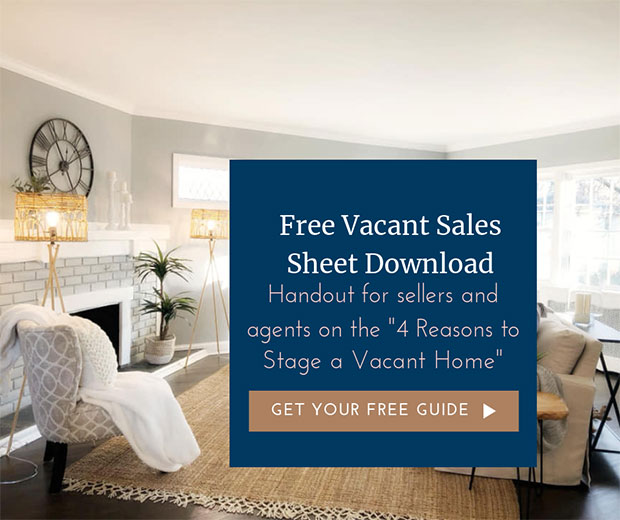 In this post, I'm going to share with you what I wrote in my latest National Association of Realtors blog post AND give you a FREE Vacant Sales Sheet PDF, so you can use it to educate sellers and agents on the importance of staging a vacant home...
When I started my HSR Certification training company over 14 years ago my mission was to
"make hiring a professional home stager an industry standard similar to home inspections"...
I've always been actively involved in educating people on the benefits of home staging and good home design in order to achieve that mission. When I started...no one even knew what home staging was. I'm so proud of how far we've come!
As part of that mission, I blog for the National Association of Realtors on a regular basis to help promote my AWESOME HSR members and directory, as well as educate, educate, educate agents and home sellers on how to use a home stager, how to choose a home stager and most importantly...why staging is so important to their bottom line.​
In that article I featured some INCREDIBLE before-and-after photos of Stephanie White's work that helps to visually show the changes in an empty space when it's staged correctly. I also used the analogy of me and my bikini...yikes!
After I wrote that article for NAR, I thought to myself...wouldn't it be great if that was made into a gorgeous, PDF for agents to give sellers and stagers to give agents? So, here you go...
Having trouble convincing agents to stage vacant properties?  Here's "4 Reasons Why Staging a Vacant Home is Critical" PLUS a FREE PDF download for you to use and give to agents!