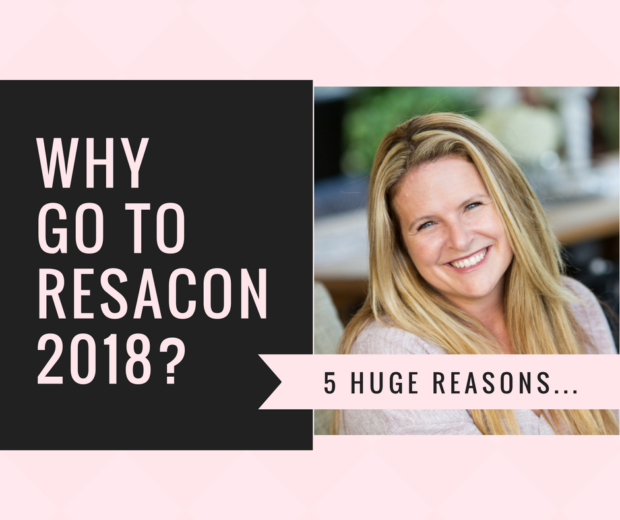 In less than 6 months the industries hottest event will be here...RESA Convention! I get the question a lot as it draws near, "Audra, why should I go to RESA Convention?" There are a ton of reasons why this event is different than anything else out there but on a very personal level...RESACon changes businesses!

Here's a quick video on what to expect and why RESA Convention is so important to your business...

RESA Convention Will Inspire You
You can't help but feel motivated and inspired by the line up of speakers! You will meet people who have overcome incredible odds to create successful businesses. You will meet people exactly in the position you are in as accountability partners for growth. EVERYONE WALKS AWAY INSPIRED!

RESA Convention Will Boost Your Sales
You have many workshops to choose from and many of them are about building your business and marketing so those who attend invariably do better the next year.

Expect your productivity to sky rocket from the combination of inspiration, connection and knowledge at RESA Convention! #RESACON Inpired
RESA Convention Will Connect You to Valuable Industry Partners
The RESA Convention is tied to the Las Vegas Market, so many of their sponsors are vendors you will want for your business!

You Will Make Amazing Friendships
Home stagers are the best people to meet and work with! We are not each other's competition but we are advocates in a growing industry where working together we can quadruple the business for everyone!
Every year I take a group photo with everyone who has taken one of my courses at RESACon...

The hotel is spectacular and you can pamper yourself at the pool or spa. The rooms are luxurious and if you've never been to Vegas...you don't know what you're missing! Vegas is fun!

Preparty and Drinks on Me!
Right before the RESA Convention, I have a "drinks on me" networking event for all those folks who have taken my staging or color training courses!

Yes, unlimited drinks on me for all my members, so COME THIRSTY MY FRIENDS:-)

If you are a professional home stager, then you will NOT want to miss this event!  Here's an impromptu (yes my hair looks terrible) video I created on why you should go to RESA Convention…