Home Staging Companies Are "Rocking It"!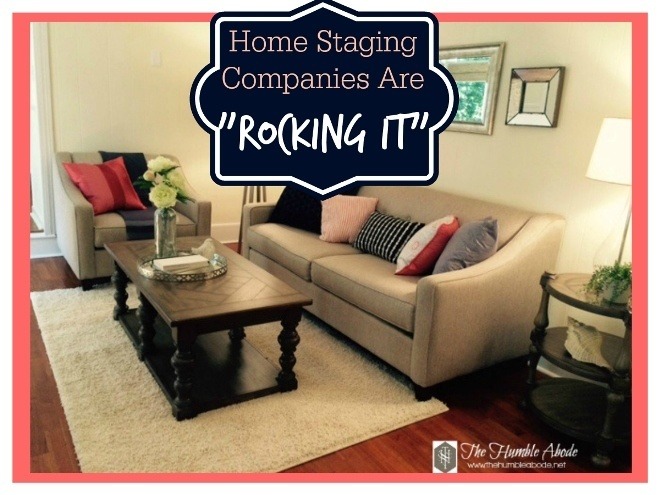 Every time I get an email with staging success stories, I file them in my "to blog" folder…needless to say, I have too many success stories to tell for Spring 2015! Home staging companies around the globe are literally performing miracles in homes and getting huge returns for their sellers. Since I have too many stories to tell, I'm going to feature some of my favorite photos and recent quotes from HSR members and home staging companies...
Jennifer of Jennifer Neal Homes joined HSR after her real estate agent convinced her that that what she was meant to do in life. She joined HSR and crash coursed all night going 12 hours straight with no sleep. After her first staging job, she attended the broker's open house and received four more jobs that day! When you see her photos below, you'll understand why…
Susan Stucki signed up for the HSR training just 3 months ago and she sent me this email last week...

Hi Audra! I'm sitting in my office now trying to plan for 3 houses I have to stage in the next 10 days! I have already staged 6 homes and 3 still have my props. So you can imagine how fast my inventory has had to grow...and haven't even had time to make a portfolio. Your training was fantastic! I couldn't possibly be doing this without all the information I learned from your course.

Susan Stucki

Hi Audra, I just wanted to say "Thank You" again! It has only been 3 months and I am learning so much. Business is good...well great, considering the short amount of time that it has been. I just completed a vacant staging and two redesigns...
I have to tell you how much I love the training that HSR provides! I am learning so much and the marketing training and resources are so incredibly helpful. I can honestly say the HSR training is THE BEST INVESTMENT I have made to start my business!

I loved getting this email from a member who took our course and is now mentoring for our Staging Mentors program...
Hi Audra, - BTW - I have been going gang-busters since I took your class. I actually partnered up with one of your former students, Tiffany Bryant! We've got excellent reviews all over the internet, and have become a Redfin Preferred Staging Company. We have a warehouse full of decor and stage full time! We staged over 50 homes last year! Thank you for the comprehensive training program and giving us the credentials to follow our passion!Linda Shepherd of Buyers Desire Staging
I have to really brag about Linda and Tiffany (above) because their home staging companies, home staging statistics out of Marlborough, MA were incredible! On average, their homes sold for 12% more than the unstaged homes in their area which is ABOVE industry average.

Yep, home staging companies are rocking it so much that some are even turning away business...
Hi Audra, Business is great! In fact, I've made the choice to slow down a little right now. I'm determined I am not ready to hire assistants just yet so I am learning to pace myself a bit and become more selective in the projects I take on. I feel so fortunate to have the opportunity to be making these choices. Starting a home staging business has truly changed my life!
Lori Livers - A Houston, TX Home Staging Company

The "success" emails keep pouring in from lots of home staging companies...

Hi Audra, things are going great - Spring is finally here in New England and the real estate market is quite healthy. I've been very busy the last few weeks with photography appointments and staging consultations. The consultations have been going great - sellers are very receptive and I'm really enjoying working with them to get the offers pouring in! I have progressed quite a bit since joining HSR - with each new client I feel like I'm learning something new and expanding my skills and offerings. I can't begin to tell you how valuable HSR has been to my business - I am always referring back to the member library every time I need to come up with a new form or some current stats or if I need ideas for a marketing piece - so thank you, thank you, thank you!