Pursuing Your Passion in 2016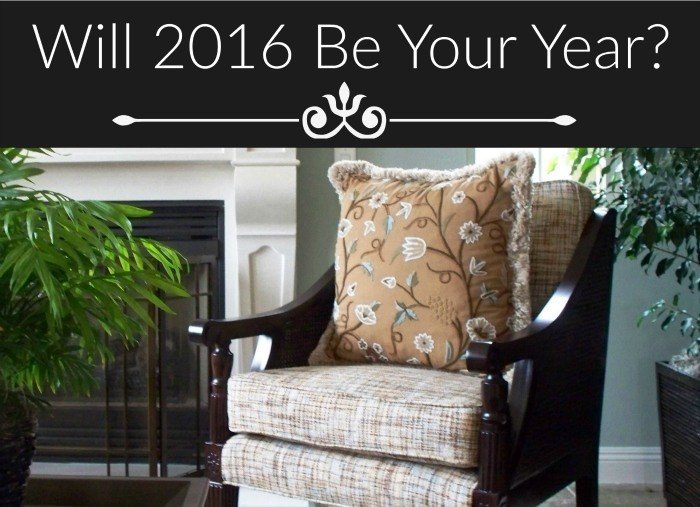 I hear it all the time…"I need to just wait for XXX to happen and then I can pursue my dream of becoming a home stager."  Sometimes waiting for the stars to align means things never happen for us.  Most of the time we let fear and self-doubt paralyze us from making decisions we know we would love to do.  Will you be finally pursuing your passion in staging for 2016?
Cori Smith of The Humble Abode was in this exact situation last year before she finally took the plunge by pursuing her passion and joined the Home Staging Resource training.
I recently asked her if she would have done anything differently now that she is living and breathing staging and she answered:
The only thing I would have done differently is doing it sooner.  I believe the biggest challenge starting a new business is courage and know how.  I needed a more solid business plan/model. HSR provided the guidance and direction I needed to be a Professional. 

 

So, don't wait! If you have been rearranging furniture since you were 8, have a love of color and decor and your friends ask you all the time to help them with their house….Its time!!!
Cori graduated from the HSR training in April and hit the ground running with her business and passion!  When I interviewed her originally after she signed up, she told me these prophetic words:
"My background in design and decor has always been a hobby and a passion.  Friends and family have been telling me for years to do something with my gift/talent…I am looking forward to making something that I have ALWAYS done into an official business!"
I followed up with her a couple months ago and asked her how her business was doing and what advice she would give.  Here is her amazing story, wisdom and photos merely 6 months later…
1.  What was your background before starting a home staging business and how did it serve you well in this new endeavor?
My background was primarily in EMS. But, I have always been redesigning, remodeling and staging for friends and family.  I can't remember a time when people didn't tell me that I should design and decorate professionally. When I finally took it seriously I searched out Staging accreditation and chose HSR.  It is the best decision I could have made. HSR provided the bones for my business. The plan and direction.  There really is no way I could have done it with out HSR.

Now, thanks to the training that HSR~Audra Slinkey~ provides, my new business is gaining success every day!
2.  How "busy" are you today and why?  Do you have any real estate agent partnerships?
As of July, 2015 I average 1 to 2 consultations (redesign and/or occupied staging) a week, 1 redesign project every 2 weeks and at least 1 vacant staging per month. And my business is growing with a new partnership…the Charleston Dream Team. AND as I was completing a vacant staging project just yesterday, that client called Charleston Home & Design whom they work with frequently and told them to do a piece on my business.  None of this could have happened with out HSR!
3.
Wow, that's a steady stream of business already!  How have you marketed yourself?
Lets just be totally honest here….marketing is NOT my strong point.  I have quite a few friends and acquaintances that are realtor's. That helped. My first vacant staging as The Humble Abode was basically a charity project (wanted to help a friend sell her vacant listing of 4 months and I knew I could do it!). I pilfered furniture, begged and borrowed and invested in my first acquisition of accessories. Promoted the talents of other friends who are Artisan's and Craftsman by using their wares to fill the "Crooked House" a 1923 Charleston Single in Historic down town. It would have been easier to just deliver a yummy plate of "Pop By's" to the nearest Realtor's office.  The home received an offer with in two weeks of being staged….it wasn't done up fancy or lux…just felt lived in.  That got folks talking about The Humble Abode.

Now, I use Thumbtack, Porch, Houzz and Face Book for most of my marketing. Mailers don't seem to work and I haven't had a great response to email marketing.  In my area it is who you know or who know's you and refers you.

Get to know your Realtors. Establish relationships, make friends. In this day and age I am finding that people appreciate the face time and that you care about them and their clients.
4.
Are you glad you decided to go into the home staging field?  Why or why not?
Yes!!! I was staging before I even knew there was such a thing and I have found my professional niche! I will most likely never do anything else.
5.
Any words of wisdom for those just entering into the field?
I just have to THANK YOU again for HSR and the thorough extensive training you provide. I honestly could not have made my passion (or should I say fetish) into a business with out this amazing training!  I recommend that others trust the HSR training and learning process. Give yourself time, confidence comes with experience. Be honest with your clients.  Don't be afraid to fail~that's were we learn the most!

Thanks Cori for sharing!  I wish I could post every interview I get that looks very much like Cori's.  If you have a gift in design, then do yourself a favor and pursue it!
I have never heard any of our HSR Members say they regret following their design passion and getting into the industry…Never!