Why "To The Trade" Pricing Matters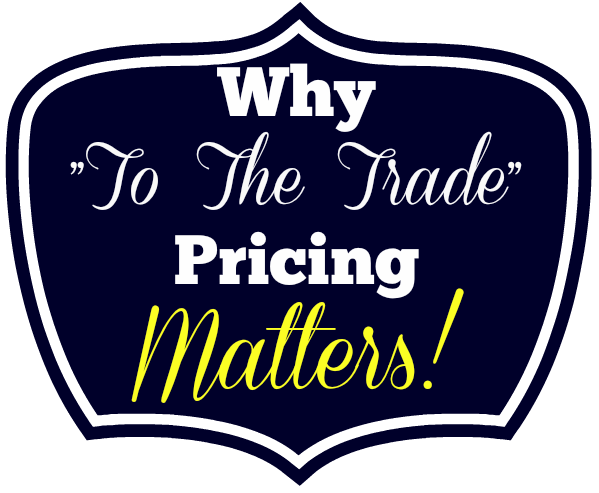 Why "To The Trade" Pricing Matters for Home Stagers
As I was adding another 12 "to the trade" vendors to the HSR Member Black Book, I thought it would be good to do a post on why trade pricing even matters for home stagers and their clients.  First off, "to the trade" pricing is discounted pricing given by vendors of all kinds to those people who will do volume shopping due to their professions ie. Professional Home Stagers and Interior Designers.  You have to prove that you are a professional home stager or designer by filling out an application and showing them some sort of proof of business ie. resell license, HSR certificate, professional memberships.
If you are a home stager and redesigner you should have access to several different vendors at "trade pricing" so you can shop on behalf of your client's and either share your discount…or not.  The discounts can range from about 15-50% depending upon the vendor.
At the Home Staging Resource, we provide a detailed list of all the vendors you would want to connect with for trade pricing along with the contact names and direct links to the sign-up pages.  We have over 100 nationwide vendors we recommend who are familiar with our certification program and consider it your "ticket" to getting "to the trade" pricing.
As a trainer, I spend many hours sourcing these vendors and creating these relationships, so that my stagers don't have to…it's part of not having to reinvent the wheel when you go through our training.  The vendors are specific to the home staging industry.
I just added over 3 hours of video training on staging model homes, so within my research I found those 12 new vendors for that higher level of home.  Vendors like FrontGate, Shades of Light, Horchow, Arhaus, Surya, Home Decorators Collection, LS Fabrics and more were added to the already 100+ list I have curated.  If you're a home stager who has not joined our program, you can absolutely contact those places directly for your discount but…
I'm able to get great pricing and connect with these vendors because of my network of over 3000 home stagers, so it's a win-win for everyone!  Being over 3000 strong helps vendors take notice and build credibility within the industry.
Here's a few tips for those of you connecting on your own with these vendors:
1. Make a List of the Types of Vendors You Think You Will Need
Not only will you want discounts at places that you will be shopping at regularly but what about service vendors and finish companies like carpet cleaners, flooring and lighting companies, moving companies and storage, greenery and fake food for merchandising…there are lots of vendors that stagers use regularly.
2. Think About Those Vendors That Can Make Your Job Easier
For instance, I just found out about an amazing vendor that you can hire hourly to help on a staging day, during a vacant staging or just to help a client move called "GetBellHops".  GetBellHops uses only local college students, does a complete background check and is licensed and insured, so the stager doesn't have to worry about liability and can trust they have a capable person they are working with.  I contacted them on behalf of the HSR network and now HSR members get a direct page to order the bellhops (at the click of a button) and a great discount!
3. Always ASK, Assume Volume and Negotiate Well
I always tell my members to assume that you will be successful and will be shopping like crazy for clients when you negotiate your trade discount.  Ask the vendor what their best discount is and how you can connect with them…always assume there is one.  I tell my members that since they have direct access to the HSR network, they can approach vendors as a network of 3000 not as a single company.  I'm always happy to personally email the vendor myself on behalf of the member if it's a nationwide vendor that everyone can use.
4. Don't Give Your Discount Away!
You earned the relationship with that vendor and many times had to go through hoops to get it, so don't give your discount away!  It's not unreasonable to split the discount with your clients as a benefit to them using you…but that discount is there because of YOU, so don't devalue it.  One of the many benefits of working with a home stager is that we are able to source furnishings and service providers better and less expensively for our clients.
XOXO – Happy Staging!
Audra Slinkey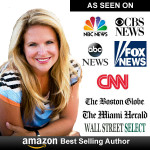 Hope to hear from you!
1-888-563-9271


audra@homestagingresource.com
PS – Does your training provider always give you the latest, critical information as part of your membership?  Click on the image below, to see Why Certification Matters…