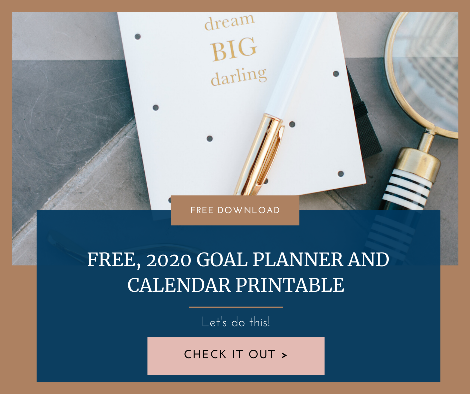 If you don't write it down...it just won't happen.
There are two learning and growth strategies that always insure better focus and recall: Repetition and Writing it Down
I use both of these when I plan my days/weeks/months AND set my goals. By putting your plans into your Google Calendar AND hand writing them, you will have a much better success rate of retaining, expressing and completing them!
I talk about this a lot in my productivity webinar in January but the simple truth is...planning makes perfect.
Simply click on the image below to INSTANTLY download the free PDF:-)
In the live webinar I'm going to show you how I use these pages in my work and life, so make sure you attend to get fired up on your 2020 year and decade!
So let's get our dreams, plans and goals down on paper and get personal this Wednesday, live at my webinar!