21-Day HSR Home Staging Certification Sign-Up

Join an elite group of stagers and redesigners who have become certified with HSR! Our all-inclusive, home staging certification program in both home staging and redesign offers the most advanced and comprehensive training in the industry!
The program is comprised of a self-paced, online, all-inclusive training that uses a 300+page HSR Training Manual, live webinar sessions, on-demand videos, 100+ forms, a member social network and step-by-step home staging training guides in order to get your home staging & redesign business up and running quickly, easily and professionally.
Home Staging & design training




Premium Website

Hands-on training

advanced Color training
Become A Certified Color Expert & Take the Mystery Out of Choosing Paint Colors!
A 3-Day, Intensive, Online Color Certification Course for Those Who LOVE Color!
Package Filled with Over $150 Worth of Sherwin Williams and Benjamin Moore Fan Decks, as well as a CCE Large Paint Color Sample Binder
Certified Color Expert Full COLOR Training Manual
6 Information Packed Video Filled Modules (Click Here to see Detailed CCE Course Outline!)
Training Calendar to Keep You On Track (Click Here to See Training Calendar!)

Several Downloadable Forms in Word - Including our CCE Top 150 Paint Color Key Cheat Sheet, CCE Client Pre-Appointment Interview Form, 6-Step Color Read Cheat Sheet and Color Rules Cheat Sheet for Easy Reference

Save Over $100 With Our Full-Payment Plan!
Two Payment Plan
Certified Color Expert Course

Membership & Access for a Year
Two split payments of $425 over 30 Days
---
Best Price When Paid In Full Today!
Certified Color Expert Course

Membership & Access for a Year
Save Over $100 Paying Only $749 Today!
---
Three Payment Plan
Certified Color Expert Course

Membership & Access for a Year
Three split payments of $299 over 30 Days
---
We've Outlined Everything in These 6 Detailed Training Modules:
Critical Color Basics

Color concepts, the color wheel, color schemes and what works. Color with respect to light, architecture, emphasis, meaning and mood. You have to master the basics first.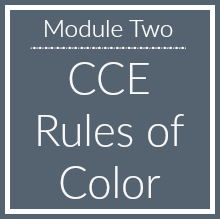 CCE Rules of Color

How to get a "color read" on your client's space. Breaking color down by type and understanding the rules of each tone. Using your CCE color tools to easily ascertain undertones in a space.
Interpreting Color

In this module, we show you how to use our 6-Step Color Read process in order to assess the color cues already in a home and begin building the color palette. You will LOVE this simple process!

Creating the Palette

It's not just about picking the right paint color but about working with the client's existing finishes, furnishings, home cues and personality to define an overall color palette the client will love!
Consultation Success
We provide you a color consultation process that is designed to build your design and staging business! We show you the business of color and how it can be the gateway to design!

Marketing Essentials
We want your color business to boom, so we show you our no-cold calling approach to marketing your color consults easily and effectively! Get ready to grow your business!
The Certified Color Expert Training also includes these super cool bonuses:
Credibility
Certification matters and the CCE logo is a sign of prestige in the industry!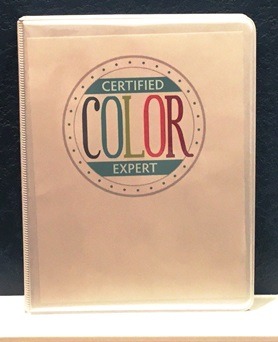 Large Samples
We provide you with a large, color sample binder organized by color category to make it easy to order paint color samples and specify color.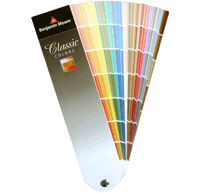 Fan Decks
We provide you with several fan decks from both Benjamin Moore and Sherwin Williams!

Top 150 Color Cheatsheet
We provide you with the top 150 most popular paint color picks and when to use them in an easy spreadsheet format!

Paint Images
Not only do we give you a color key for the best choices to make but we provide you with the paint images to use in your vision boards to clients.

Forms, Etc...
All the forms, cheat sheets, Color Read Walk Through Guide and a marketing PowerPoint you can customize to your business!

Download the CCE Course Outline!
Best class I could have ever taken. Thank You Audra.... for the wonderful education!! Such a great addition to my business and life. I highly recommend this to anyone serious about paint!!
Jacqueline Broyhill
Creative Re-Design and Decor
Audra Slinkey's Certified Color Expert Certification course is an indispensable add-on to her staging certification. As a stager, there is rarely a house that does not need some painting. Having a clear and substantiated understanding of color provides the confidence and added professionalism needed to deliver a service to a client that guarantees success. I highly recommend taking this course if you want to understand color more and be a color consultant and/or, add accreditation to your staging expertise.

Marina Kortekaas
EnVue Staging and Design
WOW! The Certified Color Expert training program is a totally comprehensive color training in Audra's signature style of packaging a wealth of information in an easy-to-understand format with step-by-step instructions. If you have any interest in color, whether for your own personal knowledge or for a business, this program is for you!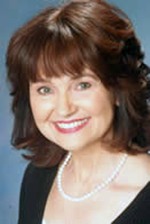 Sherry Castaldi
Organized By Design
This Certified Color Expert class has been concise, thorough, detailed, and full of tips on how to apply this certification within your design/staging business. I have learned so much, and enjoyed every class. Thank you so much for sharing your expertise!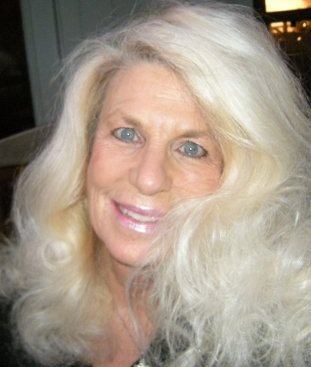 Katherine Frazier
Decorating Delight
Audra, you are brilliant! This color training was very helpful. The fact that you are very detail oriented is key in the success of a color expert. I'm excited to share this with my clients. I feel confident I can share this information with my clients in order for us to make the color choices that will enhance the beauty of their homes.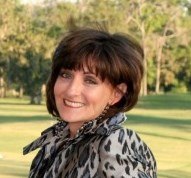 Ronda Ferguson
Smart Selections
​
Audra's training materials have been invaluable to my home staging business...I'm excited about the Certified Color Expert training and when people ask me about how I stated my business, I always point them to Audra's training.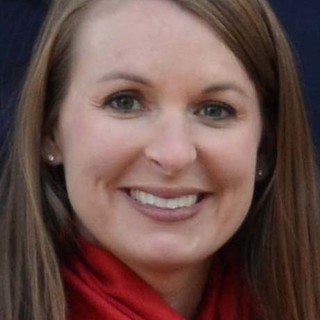 Melissa Barronton
fynHome Staging and Redesign
I'm Audra Slinkey, the creator of the Certified Color Expert (CCE) program and here are five reasons why becoming a Certified Color Expert is critical to your design and staging business:
People are embracing color now more than ever
People are making mistakes with color now more than ever
People are afraid to make a mistake, so they are more inclined to hire a Color Consultant which they believe is more affordable than a typical Designer
Not all Color Consultants are equal and most don't have a "color training" or successful process for picking and communicating colors
The Certified Color Expert (CCE) Training will provide you the credibility, tools and expertise to put the home owners fears to rest while expanding your design and staging business!
You've Got a Question? We've Got the Answer...

What do I get when I sign up for the Certified Color Expert Program?

Is this course 100% online?

How are you different than other color training companies out there?
My eyes glaze over when people start talking technical color jargon...is this what your training goes over too?

How does the CCE Color Training help me grow my staging or design business?
Do I have to be an Interior Designer, Decorator or Home Stager to take this course?
How long will it take me to go through the CCE course?
When can I use the CCE logos on my website and marketing materials?

Does this course go over exterior paint colors, as well as interior colors?
Staging Training Checklist
50 Things to Look for in Your Training Research...
Get a Sneak Peek...
See what's inside our online Members Training Area!
Certification Credibility Counts!
The Home Staging Resource (HSR) staging certification program was the FIRST home staging training programs that have been truly "accredited" by a third-party, trade association back in 2009!
HSR has been serving the staging and redesign industry for over 10 years and has an A+ rating by the BBB.